Today, managing security can be a complex endeavor. The growing complexity of networks, business requirements for innovation and rapid delivery of services and applications require a new approach to managing security. Traditional security management approaches of multiple point products, manual change processes, monolithic policies and data silos no longer work. Security needs to be agile, efficient and anticipate future threats.
Visibility
The Oxford dictionary defines visibility as "the state of being able to see or be seen." If we apply this definition to cybersecurity, and security management in particular, we can define security visibility as the ability to deliver an unobstructed view into the operation of security controls, making the pertinent information easy to see, and therefore manage.
When we talk about visibility, we're essentially talking about having a complete picture of your company's security posture. The most effective threat management will have an integrated, advanced visual dashboard, show how devices are configured, any attack in process or about to happen, noncompliance with policy and any other associated risk. With that said, there are three main reasons why visibility is critical to your security management program.
A Single View of Risk
All those who manage security, from systems administrators to senior managers, need a succinct understanding of the company's potential threats and ability to respond to those threats. Senior executives need to be able to show the effectiveness of the security infrastructure. The same is true for auditors – they need to prove to external auditors that security is implemented according to regulatory standards and effective controls are in place. Operational security teams need a high-level, real-time view of events and threats plus the ability to see all those details for faster incidence response to prevent threats.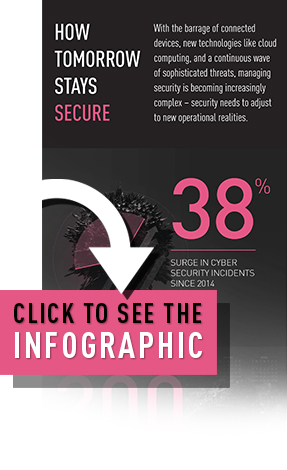 Building Benchmarks
Another important aspect of visibility in security management is the fact that it monitors everyday activity to build benchmarks of what is considered normal behavior in the organization. Full visibility into your security environment and actionable threat intelligence in a single, easy-to-read dashboard is imperative for better views of what's going on in the network. Security data must be correlated to identify traffic patterns of attacks. It's also important that the data is augmented with threat intelligence from internal and external sources to aid with incident response and triage. This is the ultimate goal – being proactive rather than reactive.
Automated Event Response
Ideally, we want to address problems faster and more completely. A visual dashboard provides full visibility into security across the network, helping you monitor the status of your enforcement points and stay alert to potential threats. Fully customizable dashboards allow you to focus only on what matters to you. You receive a comprehensive view of your security posture, and can quickly drill down into incident or log details with a few clicks. Reports must be easily accessed and tailored for stakeholders and accessible from any web browser.
The Bottom Line
Security challenges intensify when there is a lack of accurate visibility for incident detection and response. Visibility is crucial. You cannot monitor or protect devices and information you can't see. Before security teams can do anything to protect their environment, they need to see and understand what is happening or about to happen.
This is precisely the reason why a single, visual dashboard is so important for event analysis, and threat monitoring and mitigation, to ensure full-spectrum visibility into threats across the entire perimeter and beyond. Risk managers must have technology in place that enables them to look at high-level alerts, drill down into the specifics and analyze correlated data from all security tools and sensors.
To learn more about how Check Point's newest Security Management solution, R80, can help your company, click here.
Jessica Cooper focuses on solution markets at Check Point Software Technologies including retail, healthcare and financial services. Before joining Check Point, she spent several years in product and solutions roles in big data and machine intelligence companies. Today, her passion lies in cyber security, the Internet of Things and emerging technologies. Find her on Twitter @thoughtcosm.