If you ask any Check Point researcher or engineer for one word that describes what Check Point does best, you'll get a wide range of answers — anything from "cybersecurity" to "cyber-security" to the rebels that'll say "cyber security".
But if you ask the press, you'll get a very different answer. Growth.
Over the past week, Inc and Forbes sat down with our CEO, Gil Shwed, and asked him about his journey as an entrepreneur. They wondered – why would a founder stay with a company for so many years… why not cash out early, like most founders do? Gil talks about ingredients to Check Point's success and his own personal insights from running one of the industry's largest and most innovative companies. The articles are worth a read, but we've decided to share three highlights from the interviews:
Diversity – not just a buzzword at Check Point:
"We sell in 88 countries and have 70 offices around the world, [with] 1,700 to 2,000 people in our global offices… to be a successful global company, you have to [develop a] set of global values and [behave as] one global organization. You need to hire local people in every country where you operate. And you have to find the right balance between functioning as 'one global organization' and respect for local values and ways of operating." as told to Inc.
The successful roadmap for a global company? Win in America.
"When we started in 1993 we were three guys in Israel it was clear that to be successful we would have to win in the U.S. market. For the first two years, we were traveling all the time. Our first virtual address was in Boston and our first sales and marketing function was in Silicon Valley." as told to Forbes.
Why our fearless leader has stuck with the company through a quarter-century:
"It's almost my entire life. I want to be in a place where I am well-connected and it feels familiar. But it remains interesting because I am always looking for new challenges. Check Point needs to evolve all the time. I would get bored doing the same job." As told to Forbes.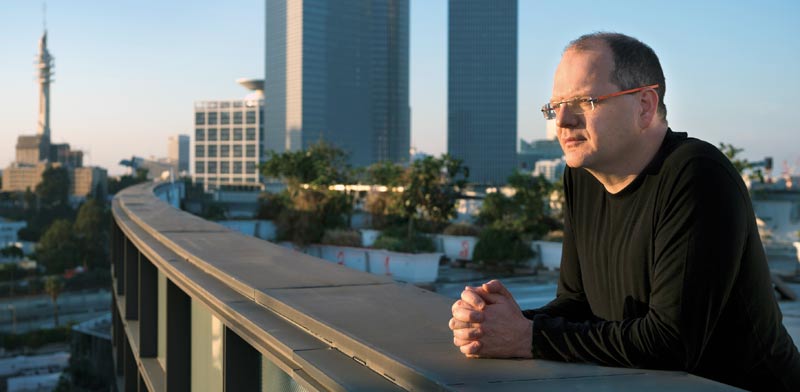 Hear more from Gil:
As Check Point enters its 25th year, we're proud of our past and excited for our future. From the world's first commercially available firewall to innovations in threat prevention, the Check Point team have plenty more to share about keeping your company safe, keeping your family safe, and keeping the internet safe. In fact, you can hear directly from Check Point's thought leaders at CPX360, our upcoming customer/partner conference series held in Las Vegas, Barcelona, and Bangkok.
With a glimpse into new Check Point technologies and the opportunity to participate in hands-on technical training and demonstrations, CPX360 brings together customers and partners with Check Point executives, researchers, and business leaders, hosting dialogues between cyber-security's preeminent thought leaders.
Join us in Barcelona (Jan 23-25), Las Vegas (Feb 6-8), or Bangkok (Feb 27-March 1).