By Richard Clayton, Research Product Marketing
2018 introduced a challenging threat landscape. Threat actors consistently improved their cyber weapons, adopted new methods and adapted their attacks to emerging technologies. And although it may have seemed the past year was quieter, this is far from the case.
While threat actors were trying hard to keep a lower profile for their menacing activities, never does a day go by that we do not see organizations under constant attack from the ever growing number of malware spreading at higher rates than ever.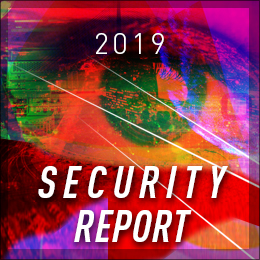 Among many other trends, the attacks of the past year can be characterized as more targeted, with the aim of sowing greater destruction. Whether carried out by cyber criminals or nation states, the targeted attacks of 2018 revealed that financial and espionage motivations are not the only driving factors. With more attacks that shut down entire organizations or disrupted international events, 'boutique' ransomware attacks became very popular during 2018.
With 40% of organizations impacted by these parasitic and this potentially highly damaging malware, it would be hard not to have noticed the prevalence of cryptojackers in 2018 too.
In the first of four installments of the 2019 Security Report we review the latest threats facing organizations in the fifth generation of the cyber landscape and provide you with our observations and insights from the past year. From massive data breaches and crippling ransomware attacks to an increased rate of cryptojackers and nation state attacks, there was no shortage of disruption caused to global organizations. Along the way you will receive cutting edge analysis from our in-house experts to arrive at a better understanding of today's threat landscape.
Download the Threat Trends Analysis Report