By Lloyd Tanaka, Product Marketing Manager, Threat Prevention, April 8th 2019
In February of this year, AVLab performed comprehensive tests to determine which of 27 Windows 10 security solutions could best defend against a series of simulated online banking operation attacks. ZoneAlarm Extreme Security passed with flying colors, scoring a perfect 11 for 11 passed tests, receiving the firm's prestigious Best+++ Award recommendation.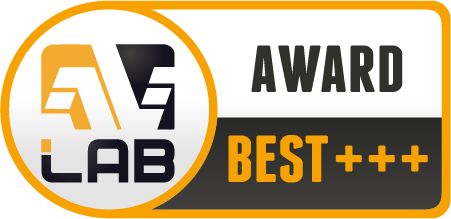 AVLab Test System
All products were tested according to AVLab's specific, standardized procedures and the results are fully audited. The test followed these steps:
Installation of the tested solution on previously prepared image of Windows 10.
Sequential launching procedures (malware was downloaded to the system through the Chrome browser from a temporary server).
Repeating the tests on the modified settings.
Writing down the results.
AVLab challenged each solution to detect thirteen banking Trojans in the wild as well as defend against clipboard hijacking and swapping, keylogger, screenshot, RAM scraping, man-in-the-middle, HOSTS modifying, among other attacks.
ZoneAlarm Extreme Security detected all attacks. In their write-up, AVLab highlighted several ZoneAlarm capabilities:
Threat Emulation to protect against new encryption malware
Firewall that protects against modifying HOSTS files and ability to thwart internet attacks
Browser protection with the ThreatCloud intelligence database
To get the details of this AVLab test, read the full report here.
ZoneAlarm Extreme Security 2019 protects Windows PCs from unknown virus and firewall threats, including zero-day attacks, by analyzing suspicious files in the cloud before they can harm your computer. It's the ultimate solution for internet security, firewall protection, and advanced antivirus filtering.
Available by mid-2019, is the new ZoneAlarm Extreme package which will include award-winning anti-ransomware and multi-device protection, enabling users to protect their iOS and Android devices in addition to their Windows PCs.