By Jonathan Maresky, Product Marketing Manager, Cloudguard IaaS, published August 15, 2019
VMworld 2019 US takes place during August 25-29 at the Moscone Center in San Francisco.
The VMworld website says that participants describe VMworld as "the best tech conference" and the "best opportunity to network with other individuals in the business."
More than 21,000 attendees are expected to visit VMworld 2019 US from over 5,000 companies and 86 countries.
There are learning tracks for Hybrid Cloud and Multi-Cloud, Modern Apps, Networking and Security, Emerging Trends and more. There are Hands-On Labs, discounted trainings and certifications, and special sessions for VMworld partners (like Check Point).
And there are also 230 sponsors and exhibitors on the show floor. Check Point is a Gold Sponsor and we look forward to meeting you at Booth 1527.
Fun activities at the event include a welcome reception on Sunday, August 25, a Hall Crawl on Tuesday, August 27 and of course, the VMworld Fest on Wednesday, August 28 at 7pm.

Why should you meet Check Point at VMworld 2019 US?
Because Check Point provides the best security for all your assets: on-premise, public and private cloud and anywhere in between:
Any Cloud, Any Application, Anywhere.
This year, Check Point has a large contingent of participants at VMworld 2019 because we are a Gold Sponsor, but also because we have many exciting areas for discussion with customers and partners:
Check Point is a Strategic Technology Alliance Partner of VMware.
CloudGuard IaaS is integrated with ESXi, NSX, vCenter, vRO, VMware Cloud on AWS and more, and was first to market with full NSX Service Composer automation.
Check Point is a design partner for NSX-V and NSX-T, and was the first VMware partner to be certified for NSX-T North/South and East-West service insertion.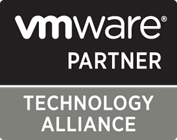 Amir Kaushansky, Product Manager for CloudGuard IaaS, will be sharing a stage with VMware's Stijn Vanveerdeghem, Senior Technical Product Manager and talking about "Best Practices for Architecting Hybrid Cloud Security" on Wednesday August 28 at 2pm.
If you are interested in securing PKS and other Kubernetes deployments, come to the booth to discuss this with our experts. We'll also be providing lightning presentations every hour about all the benefits that CloudGuard IaaS provides to VMware and Check Point customers.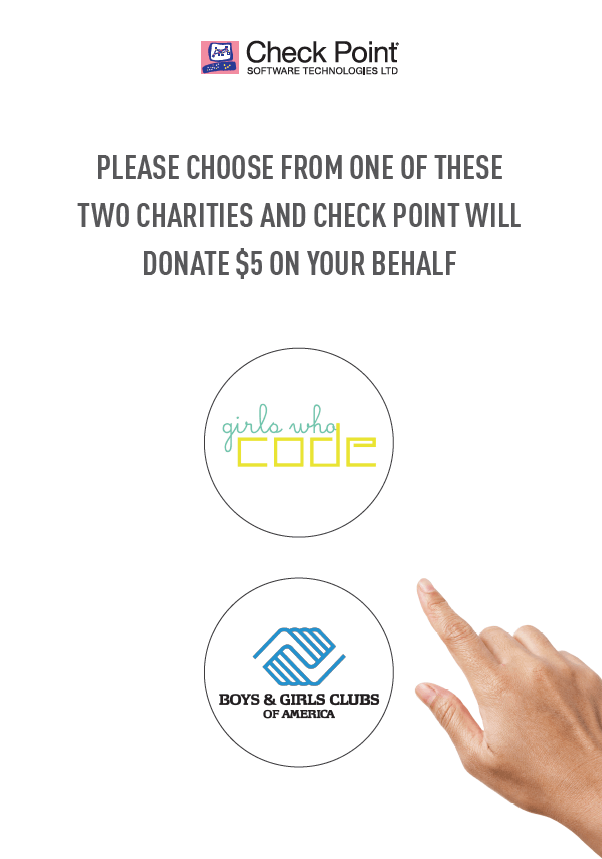 Be a giver and not a taker:
Instead of taking yet another cheap plastic giveaway that you don't really need, visit the Check Point booth 1527, choose a charity, and Check Point will donate on your behalf.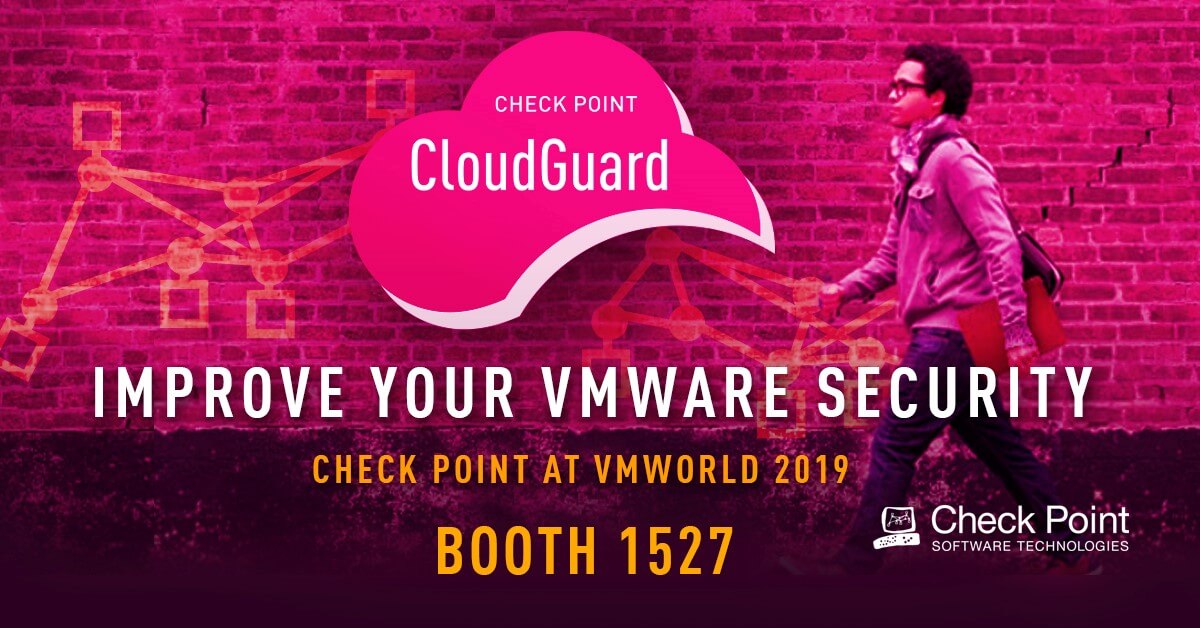 Learn about Check Point and CloudGuard IaaS, the leading network security solution for VMware customers
Check Point is the leader in Cloud Security and the trusted security advisor to over 100,000 customers world-wide.
Check Point's CloudGuard IaaS protects assets in the cloud with dynamic scalability, intelligent provisioning and consistent control across public, private and hybrid cloud deployments. Using CloudGuard IaaS, customers can securely migrate sensitive workloads, applications and data into the cloud.
CloudGuard IaaS delivers network security, micro-segmentation and advanced threat prevention for public, private and hybrid cloud deployments.
Fully integrated security features include: Firewall, IPS, Application Control, IPsec VPN, Antivirus, AntiBot and award-winning SandBlast sandboxing technology.
CloudGuard IaaS promotes automation of processes using APIs and supports Infrastructure As Code practices.
Understanding that most customers have multiple public and private cloud vendors, security management is simplified with centralized and consistent configuration and monitoring of all physical and virtual security instances.
CloudGuard IaaS was the first VMware partner product to be certified for NSX-T North/South and East/West service insertion in earlier versions of NSX-T.
CloudGuard IaaS also supports North/South inspection for improved security of VMware PKS and other Kubernetes deployments.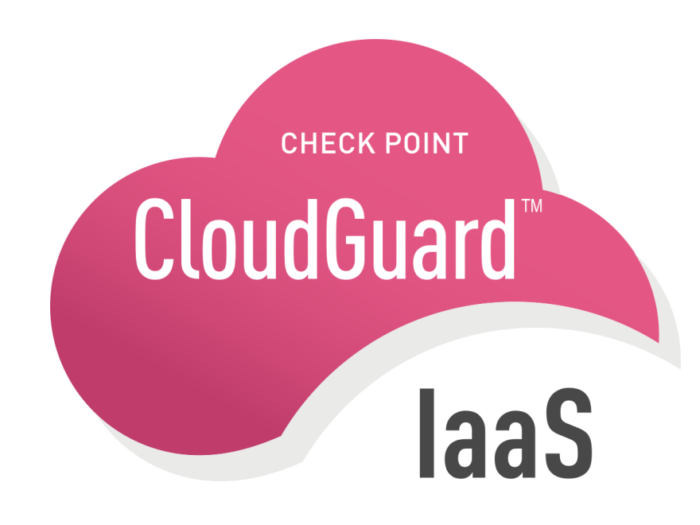 Come visit Check Point at booth 1527 or schedule a meeting with our team at VMworld 2019 US today!
Visit http://www.checkpoint.com to learn more about how CloudGuard can help you protect your data and infrastructure in public, private and hybrid clouds.