By Russ Schafer, Head of Product Marketing, Security Platforms, published December 6th, 2019
As enterprise branch offices expand their use of cloud applications, they are adopting software defined wide area networking (SD-WAN) to improve application performance by intelligently routing traffic directly to the Internet without passing it through the data center. Connecting branch offices directly to the Internet increases their cyber security risk and management costs.  Securing SD-WAN connections to the cloud is essential in helping enterprises combat today's advanced cyber threats.
Check Point and VeloCloud, now part of VMware developed a joint solution to assure the performance and security of enterprise and cloud applications over the Internet and hybrid-WAN, while dramatically simplifying deployments and reducing costs.
Last month at VMworld 2019 Europe where 15,000 attendees gathered, Sanjay Uppal, VP and GM of VeloCloud, now part of VMware and Aviv Abramovich, Head of Security Service Product Management for Check Point, showed how to secure branch office SD-WAN connections to the cloud. The session is titled SD-WAN and Security: A Two-pronged approach to a Strategic Network Edge, [To listen to the presentation, click here.]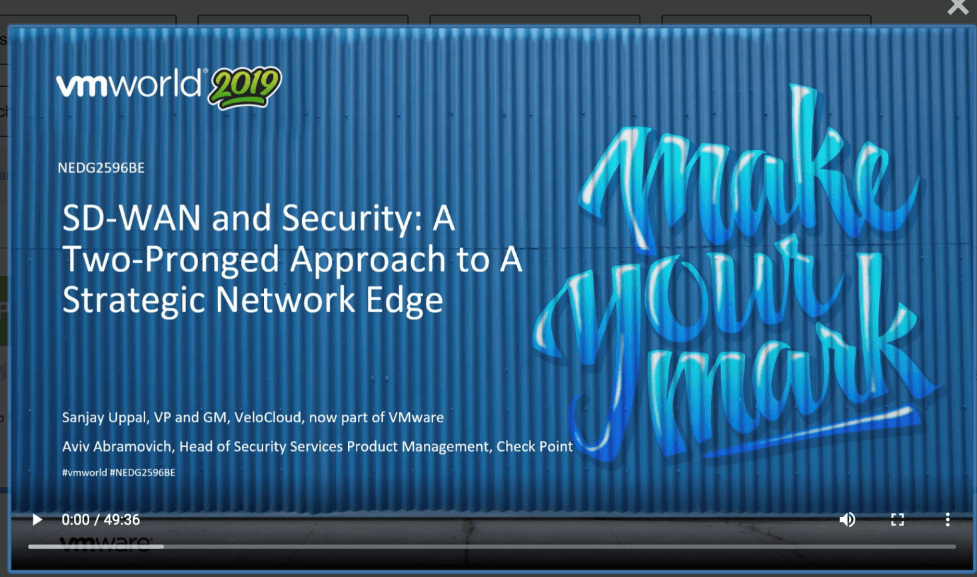 Highlights from this discussion include showing how:
Connecting branch offices directly to the Internet significantly increases enterprise security risk by exposing them to sophisticated multi-vector Gen V cyber-attacks.
VeloCloud, now part of VMware and Check Point provide SD-WAN connectivity and security solutions that can be quickly deployed across all branch offices and are always up to date with the latest security.
VMware SD-WAN™ by VeloCloud® is the industry's most widely-deployed branch and data center connectivity platform that enables simple, agile and secure branch connectivity for thousands of customers globally.
Check Point CloudGuard Connect and CloudGuard Edge on-premises and cloud-powered security services protect branch office connections to the cloud through:

Top-rated Threat Prevention updated in real-time with the latest ThreatCloud intelligence
A unified threat prevention and access management platform that can reduce operational expense by up to 40%
Seamless integration with VMware SD-WAN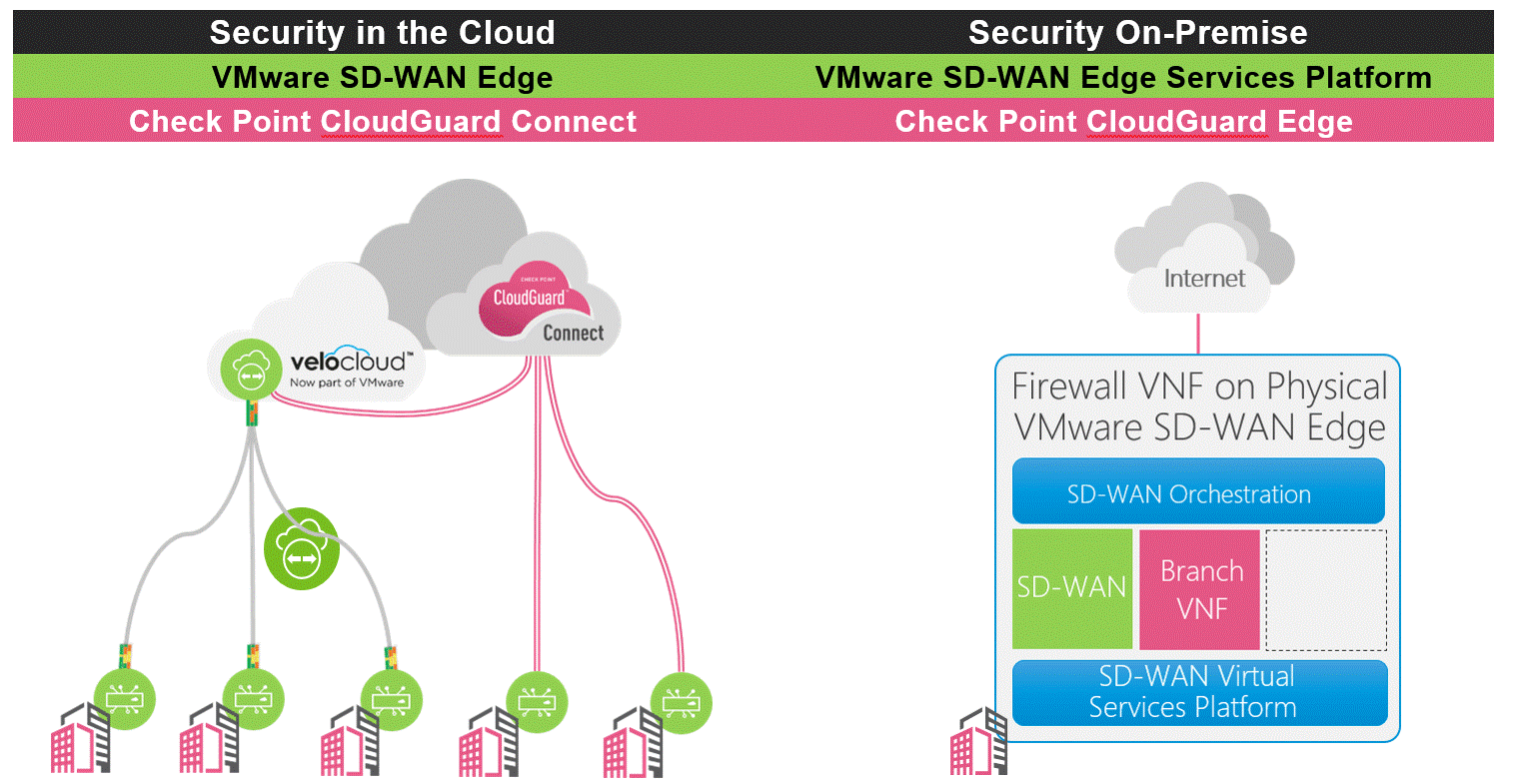 To get more information on how Check Point and VMware SD-WAN protect branch office connectivity to the Internet, check out the free demos and on-demand webinar content.