By Michael A. Greenberg, Product Marketing Manager, Security Platforms
Small businesses play a critical role in economic growth and innovation across the globe, but often lack the resources to fully protect themselves against today's advanced cyber-threats. Now, small and midsize businesses can enjoy truly enterprise-grade security with industry-leading threat prevention capabilities, coupled with easy and intuitive management.
Introduced in October of 2019, Check Point launched the 1550 and 1590 series security gateways that offer the best industry catch rate with award winning threat prevention to serve the unique needs of small and medium businesses. To expand the 1500 series, Check Point has just launched two new models: The 1530 providing 340Mbps advanced threat prevention and the 1590 Wireless LTE providing 660Mbps with an embedded 801.11ac wave 2 WiFi and embedded LTE modem.
1530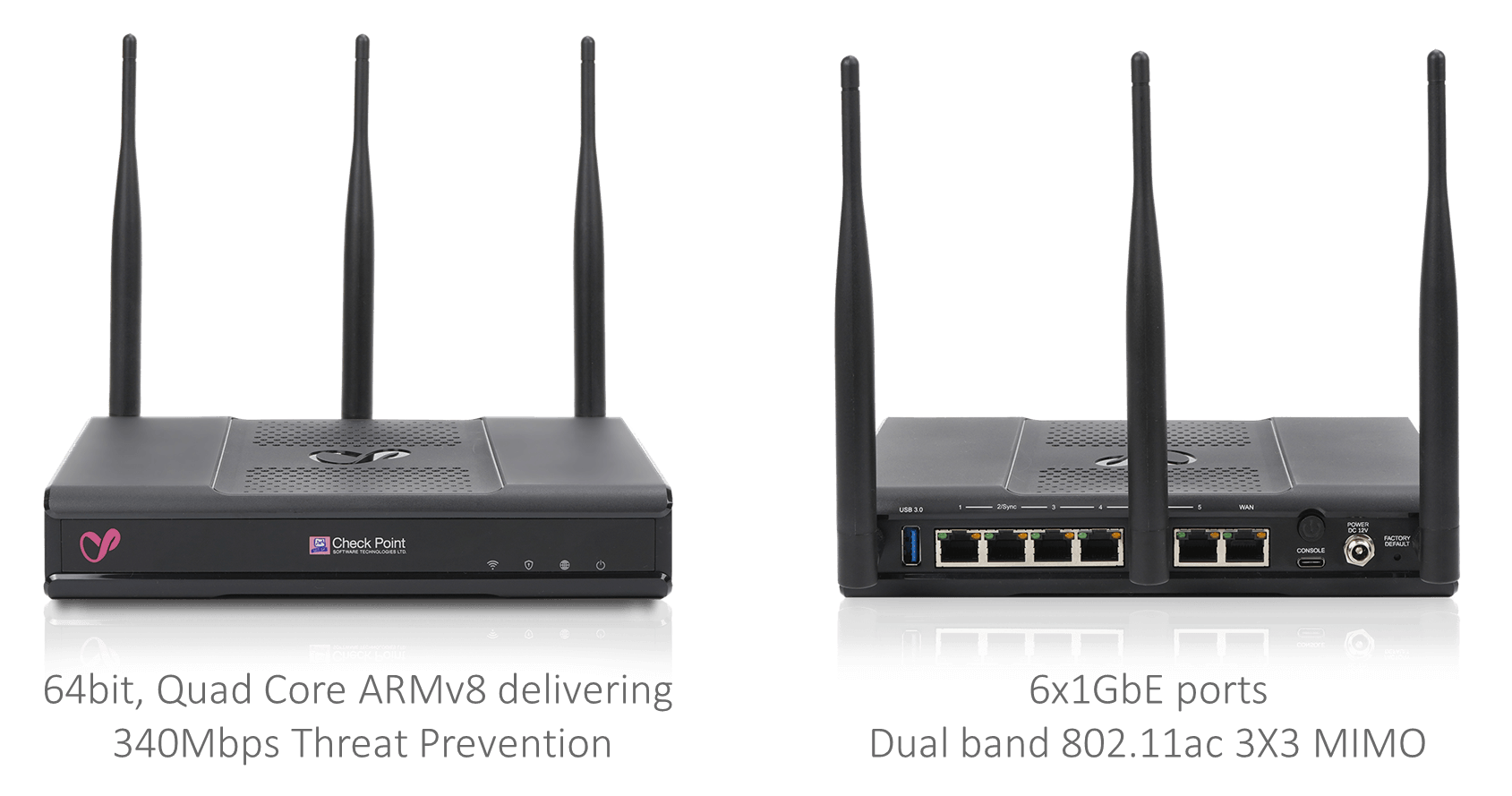 1590 LTE edition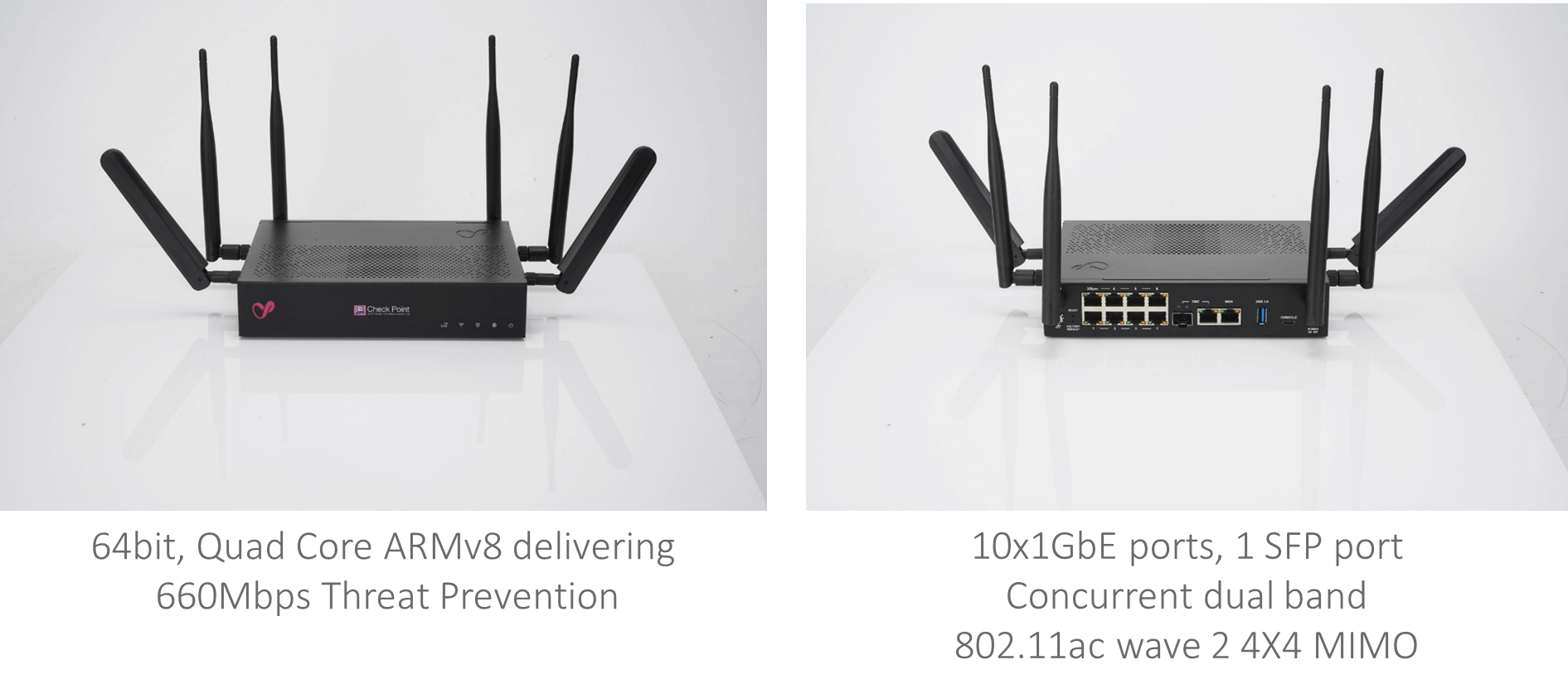 And the best part is these new gateways deliver practical security with minimal expertise required.
These are the 3 key innovations for the 1500 security gateways:
Zero-touch provisioning – out-of-box setup can be done in minutes using pre-defined security policies
Unified management – conveniently manageable, locally via a Web interface and centrally through a cloud-based Check Point Security Management Portal (SMP) or R80 Security Management
Mobile app for security on the go – provides real-time monitoring of network events, alerts you when your network is at risk, enables you to quickly block security threats, and configures the security policies for multiple gateways
Watch the Video:
The 1530, 1550 and 1590 gateways are all powered by Check Point's R80 release. R80 is the industry's most advanced unified security software for on-premise and cloud environments, with over 160 technology integrations. R80 Unified Security includes multi-layered next-generation protection from both known threats and zero-day attacks using the award-winning SandBlast™ Zero-Day Protection, plus antivirus, anti-bot, IPS, app control, URL filtering and identity awareness.
Try it Now! Demo1500.checkpoint.com or click the image below: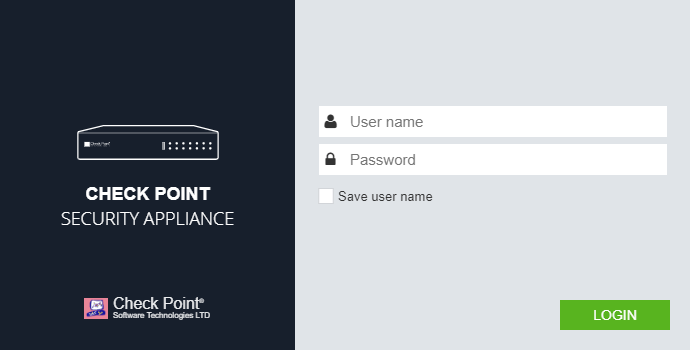 User: demo
Password: checkpoint
The 1500 series gateways offer the best-in-class threat prevention, email security and zero-day protection; this allows businesses everywhere to respond to security events in real-time.
As a small business, you need to be able to simply set up my security, easily manage it and better yet a mobile app where you can confidently delegate my security from the palm of my hand.
Learn more about the new Check Point 1530, 1550 and 1590 security gateways