By Russ Schafer, Head of Product Marketing, Security Platforms
The coronavirus has challenged enterprises to quickly enable their employees to work productively from home. Enterprises are turning away from traditional WAN architectures and adopting SD-WAN to provide better support for cloud SaaS applications. SD-WAN enables users to connect through their local Internet providers instead of backhauling through the data center over MPLS lines. This reduces network latency and saves costs.
The significant increase in the number of remote employees has expanded the cyber attack surface and the number of threats that companies must guard against. CISOs had to rethink their network strategy as traditional methods of securing corporate networks no longer worked. They needed to provide enterprise-grade security through the branch office to protect against sophisticated multi-vector Gen V cyber attacks.
Check Point CloudGuard Connect and CloudGuard Edge transform SD-WAN security by providing best-in-class threat prevention to protect enterprises, their branch offices, and remote workers from advanced Gen V cyber attacks. With the flexibility to deploy in minutes in the cloud or on-premise, CloudGuard Connect and CloudGuard Edge provide enterprises with efficiency, flexibility, and comprehensive protection.
Check Point and Citrix have partnered together to create a joint solution that provides automated, scalable, and cost-effective network and cloud protection. Together, Check Point and Citrix assure the performance and security of enterprise and cloud applications over the Internet and hybrid-WAN, while dramatically simplifying deployment and reducing costs.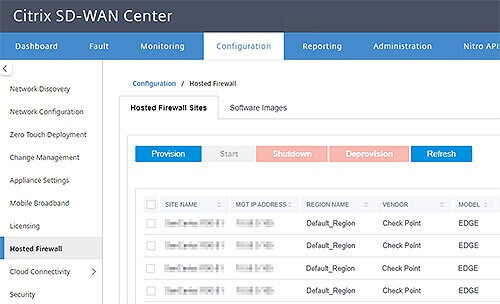 Citrix SD-WAN is a next-generation WAN edge solution that provides unified management and flexible control to streamline security. CloudGuard Connect and Edge seamlessly integrate with the Citrix SD-WAN orchestration service to provide enterprises with:
Always up-to-date security in the cloud or on-premise
Centralized management that simplifies deployment and reduces costs
Real-time forensic and event investigation with Check Point's ThreatCloud
Check Point and Citrix SD-WAN jointly deliver an affordable and secure remote branch office security solution. Whether you're working at the branch, or working from home, Check Point and Citrix can accelerate your transition to the cloud and increase agility through a multi-layered security approach.
To learn more about the joint solution, check out the Citrix and Check Point partner page, sign up for a demo, or read the solution brief.