By Michael A. Greenberg, Product Marketing Manager, Security Platforms
Have you ever wondered what it would be like to manage your on-premises and virtual gateways from the cloud? Via a web browser? With the best access control and threat prevention platform that can keep pace with the latest security, handle rapid growth and effectively manage maintenance?
Well, wonder no more. Smart-1 Cloud is the latest offering from Check Point taking the best security management and putting it in the cloud, utilizing the industry's most advanced threat prevention and security management software for data centers, cloud, mobile, endpoint and IoT.
Smart-1 Cloud provides three key benefits:
Always the latest security management – newest features, automatically updated
On-demand Expansion – seamlessly support more gateways and storage
Zero Maintenance – no installation, no upgrades
Leverage the power of the Infinity Portal – Check Point's one stop shop for hosting a wide variety of all SaaS services, which now includes Smart-1 Cloud. To put it more simply, the best part is, it is the SmartConsole in your web browser!
Management plays an absolute critical role in effective security. So much so that a unified security management prevents cyber-attacks.
Let's take a look at just some of the features that would be automatically updated as the latest security management release becomes available, keeping us protected.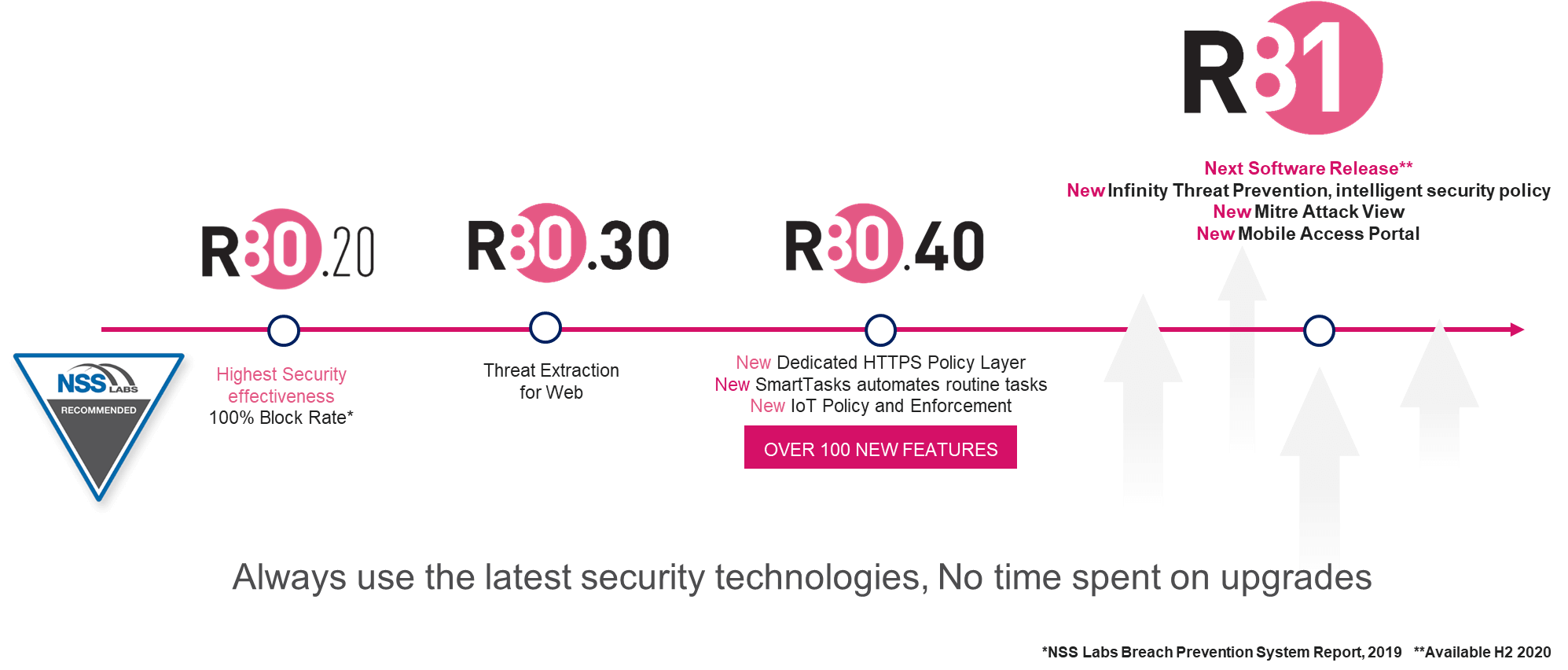 R80 Unified Security, Check Point's flagship software for gateways and management sees quite a lot of updates and new feature sets over a short period of time. Until now, you had to plot your windows of maintenance, run testing, and then roll out an upgrade campaign to all selected candidates to get them up to date. Today, with Smart-1 Cloud, all is automatically updated for you.
You can easily expand on demand and support more gateways and storage as you see fit. Connecting a gateway is easy, you create a HTTPS tunnel from the gateway to the service using a unique authentication key. Once the gateway object is created, all that is left is to initiate the Secure Internal Communication (SIC).
That's it! In minutes, you can have the latest R80.40 Management with the full functionality running as a service and you have all of your gateways connected, from here – you can focus on managing your organization's security and analyze the logs and events.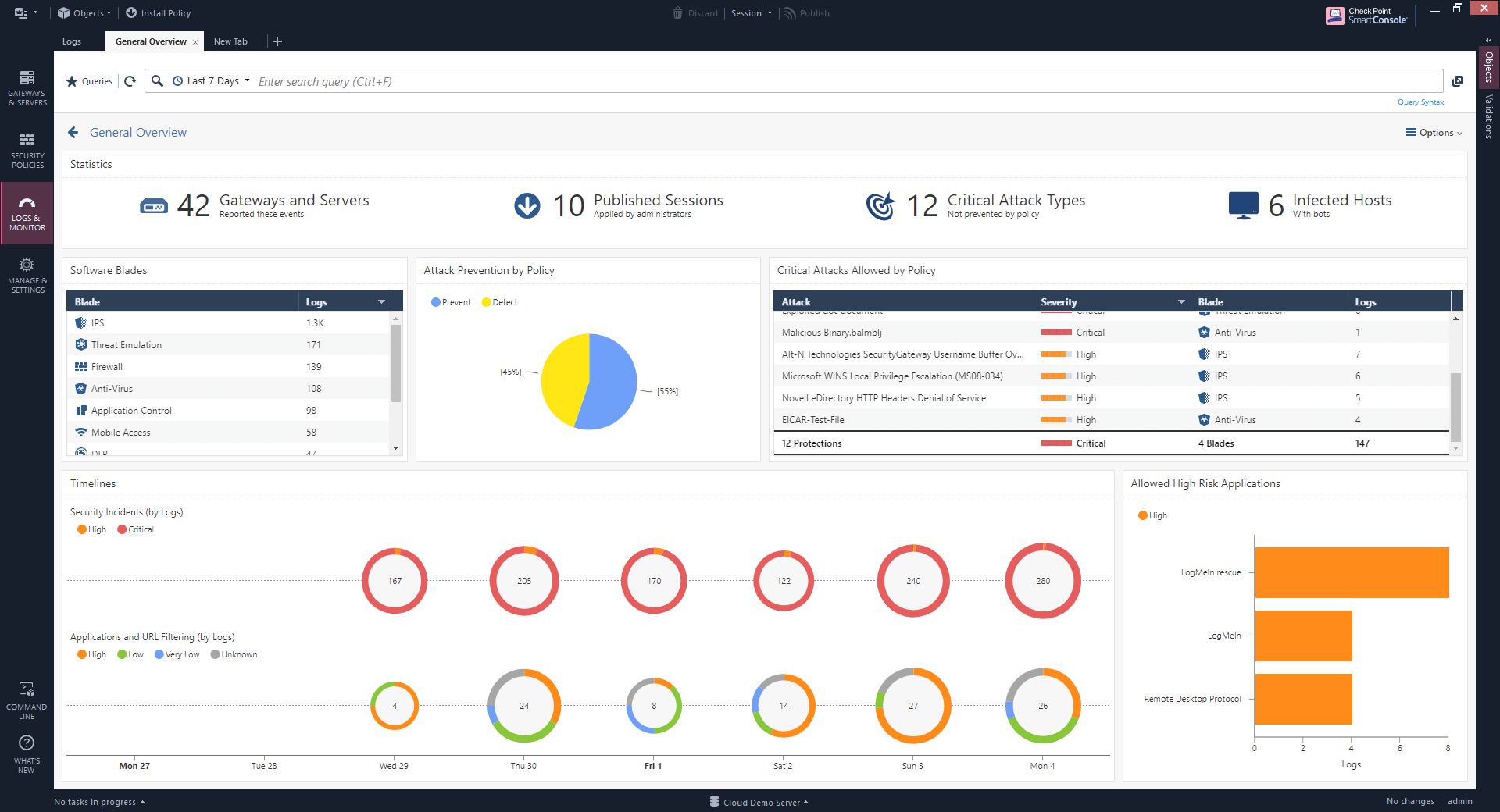 When compared to other management deployment options such as, standalone, open servers and dedicated management appliances, with Smart-1 Cloud your deployment time is 30-60 times faster! Scale your managed gateways on-demand adding as many as you need.
One of the biggest benefits of having Check Point's security management architecture available from the cloud is you can effectively manage your maintenance. Troubleshooting is part of the service, users do not need the expertise, nor is there a need for additional staff, all maintenance is handled via Check Point.
Smart-1 Cloud answers the evolving needs of enterprise security management today. By keeping up with the latest security, you are able to manage the latest threats across devices and workloads via a single management console now in the cloud. It has the ability to scale and manage the increasing number of gateways as our environments grow without having to worry about limited physical storage space or log storage capacity. Most importantly, you can effectively manage maintenance and save incredible time on onboarding new gateways, monitoring devices, facility power and any new updates or hotfixes – instead this is all done for you, automatically, thanks to Smart-1 Cloud.
Watch the video now and see how easy it is to onboard a new gateway!
Join us on Thursday, May 28th for a live webinar to learn more about Smart-1 Cloud
Can't wait? Get started with a free demo