By Michael A. Greenberg, Product Marketing Manager, Security Platforms
Check Point has introduced the new Quantum Security GatewaysTM that provide ultra-scalable, power-efficient protection against Gen V cyber threats. For the first time in Check Point's history, all Quantum Security GatewaysTM are bundled with Check Point's award-winning SandBlast Zero Day Protection, right out of the box. Speaking of which, let's take a deeper dive into what is really inside this box: both hardware and software. Together, they provide a quantum leap for network security.
Before we begin, let's take a look at the five building blocks that make up every Quantum Security GatewayTM. These include the following: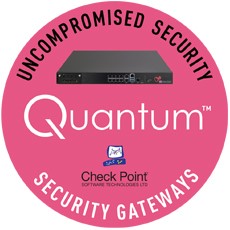 Hardware
Network
Threat Prevention
Unified Management
ThreatCloud
Now that we have a clear picture of all the building blocks, let's begin with the first and foremost important piece, the hardware. This is the foundation on which all software technologies will run.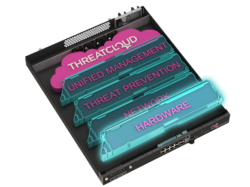 Hardware: What physically makes up our Quantum Security GatewaysTM? Each gateway is equipped with the latest CPUs, modularity and customization through expansion slots, 100% Enterprise Solid State Drives (SSD), a second power supply unit, and lights out management. The Quantum 26000 features 8 expansion slots, the highest port density available in the industry. You can have up to 64 x 1GbE NIC, up to 32 x 10GbE, up to 16 x 40GbE, and up to 16 x 100GbE. If you're looking for maximum flexibility in network connectivity, look no further.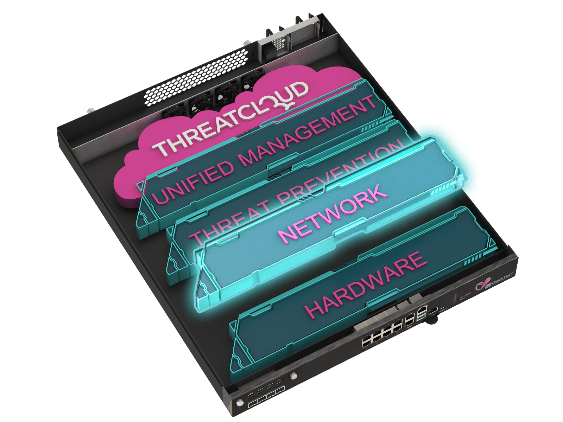 Network: Over 90% of web traffic is encrypted. Quantum Security GatewaysTM provide better performance and security for inspecting network traffic. You have full control over your TLS traffic with secure SNI verifications, improved HTTPS categorizations, TLS inspection based on Verified Subject Name and it provides 2x the performance by leveraging the most powerful hardware and software to intercept encrypted traffic.
The latest CPUs gives us the power to distribute our dynamic workloads to maximize efficiency.  We can distribute single connections across multiple cores and maximize core utilization on a variety of protocols. There is also all of the network parallel processing that is happening, including active traffic streaming for SSL, Stateful Inspection & multi-layer policy enforcement,  providing an accelerated packet path. That's not all that the Network building block can do.
The new Quantum Security GatewaysTM are Hyperscale ready, capable of handling the most rapid growth in network traffic. Check Point offers the only Hyperscale Network Security Solution to scale up existing gateways of any size on-demand, supporting over 50x their original throughput, within minutes. It gives seamless expansion to Hyperscale security, while protecting organizations' existing investments. You also get cloud level resiliency on-premises minimizing any downtime.  This Hyperscale security solution is managed intuitively with a dedicated orchestration device which controls all of an organization's Quantum Security GatewaysTM as one unified security system, minimizing management overhead. The simplicity of the solution is in its ability to deploy gateways quickly with automated and unified management. Scaling out is as simple as adding more cluster nodes.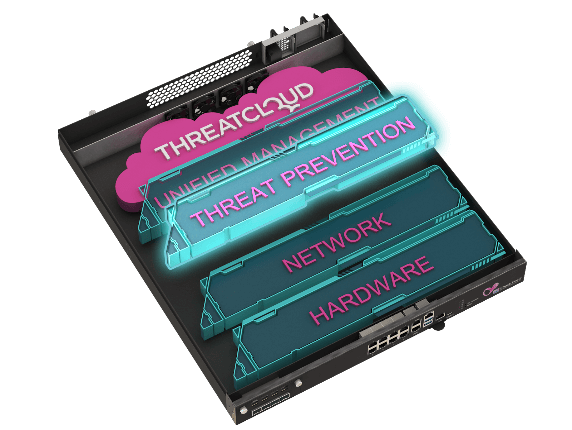 Threat Prevention: This building block is critical for longstanding protection. Every gateway has the highest level of threat prevention security with over 64 Threat Prevention engines to prevent known and unknown cyber threats. Check Point's IPS has more than 10,000 protections for all known exploits (cyber-attacks). Other technologies include Anti-bot which is a behavioral enforcement of threat prevention. This intercepts and blocks C&C communication. Threat Extraction for email and web downloads ensures everything we click and download is delivered clean in seconds, without impacting productivity. Threat Extraction removes the exploitable content, reconstructs the file(s) and delivers the sanitized content.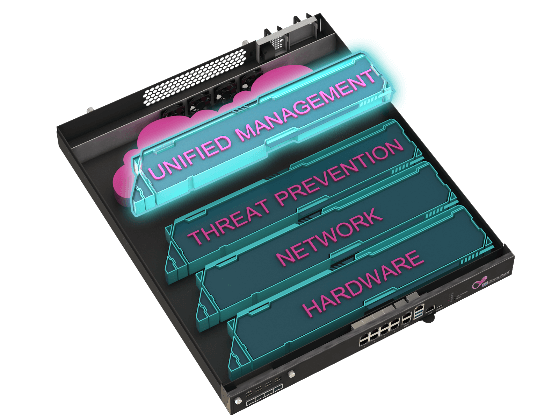 Unified Management: Your security is only as strong as your ability to manage it. Welcome to Check Point's flagship software for gateways and management. R80 is the industry's most advanced threat prevention and security management software for the data center, cloud, mobile, endpoint and IoT environment. R80 is equipped with every Quantum Security GatewayTM and features the highest level of security from SandBlast Zero-day protection to extend coverage for all products and protocols. Recognized for superior access control and policy organized in layers and sub-layers, single pane of glass management, and the ability for admins to work in conjunction with granular multi-tasking features – all of this is unique to Check Point. Manage your gateways on premises with Smart-1 management appliances or from the cloud via your web browser with Check Point Smart-1 Cloud.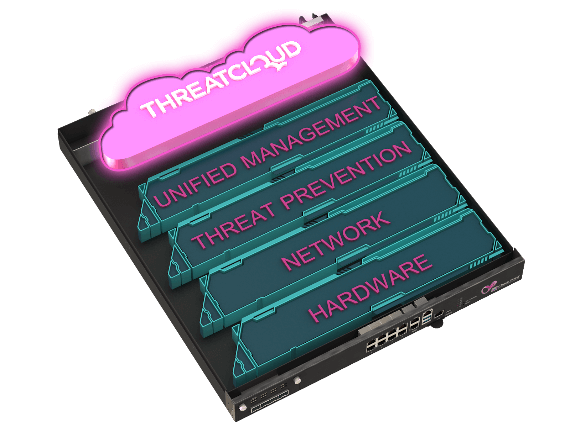 ThreatCloud: Check Point's technology operationalizes threat intelligence and research via ThreatCloud, the world's most powerful threat intelligence database. ThreatCloud is informed by millions of sensors around the globe, informed by the largest team of elite researchers in the industry, and enriched by artificial intelligence. Check Point's prevention solutions achieved a 100% block rate, and earned a "Recommended" rating with the highest security effectiveness score in the 2019 NSS Labs Breach Prevention Systems (BPS) group test. This helps enterprises all over the world stay protected against the most sophisticated threats. By the numbers, ThreatCloud detects 8,300 unknown malware daily, inspects 500 million files daily, and handles 4 billion daily transactions.
Summary

Check Point's new Quantum Security Gateways™ deliver the best in security with the ultimate hardware to enterprises of any size in any industry. Advantages include: preventing known and unknown zero day network attacks, easily expanding threat prevention capacity in minutes to provide cloud level expansion and resiliency, and providing a quantum leap in security performance from the branch office to the data center.
Get started with a free Network Security demo today!
Watch the unboxing video now and see firsthand how the new gateways look!
View the webinar replay to learn more about how Check Point's new gateways address the needs of Networks today and our vision to secure your everything.