CHECK POINT to launch CCSM ELITE certification, as part of a vast certification update
The Check Point Learning & Training department is excited to announce its new cutting edge certification program. The new program is focused on the Check Point Infinity Architecture and promotes learning of emerging technologies and advanced concepts. It also allows certification holders to maintain the validity of their core certifications (CCSA, CCSE, and CCSM) by achieving Infinity Specialization Accreditation.
Infinity Specializations focus on emerging technologies and advanced concepts that build upon the knowledge and skills gained from the Check Point's core certification curriculums. Each Infinity Specialization Accreditation achieved extends the highest active core certification by one year.
New Path to Becoming a Security Master – Previously, earning the CCSM certification required attending the CCSM course and passing the CCSM exam. Effective 31-January 2021, security professionals with an active CCSE certification that achieve two subsequential Infinity Specialist Accreditations will automatically be awarded the CCSM certification.
The Check Point Certified Security Master (CCSM) certification recognizes and validates technical mastery of the Check Point Infinity architecture. It is awarded to Cyber Security professionals with advanced knowledge and expertise in configuring, deploying, managing, and troubleshooting Check Point products and services.
Check Point is also to launch an entirely new certificate- the CCSM Elite. This level of certification validates the highest achievement of technical mastery and consists of an elite club of Check Point Certified Security Masters. To achieve CCSM Elite status, CCSM certified professionals must achieve a total of four Infinity Specializations.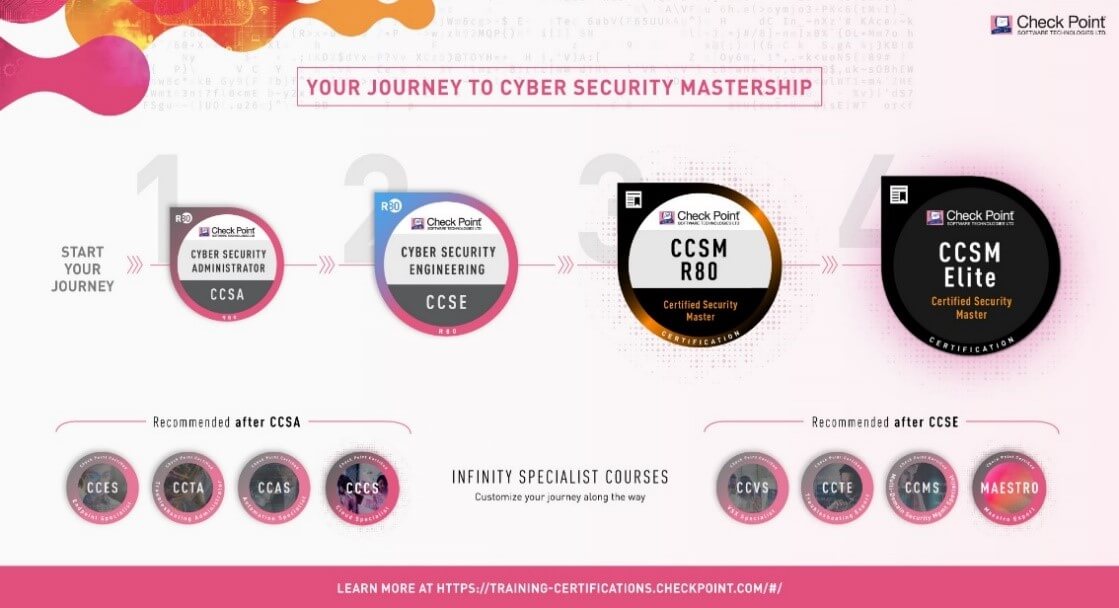 Extension of certifications: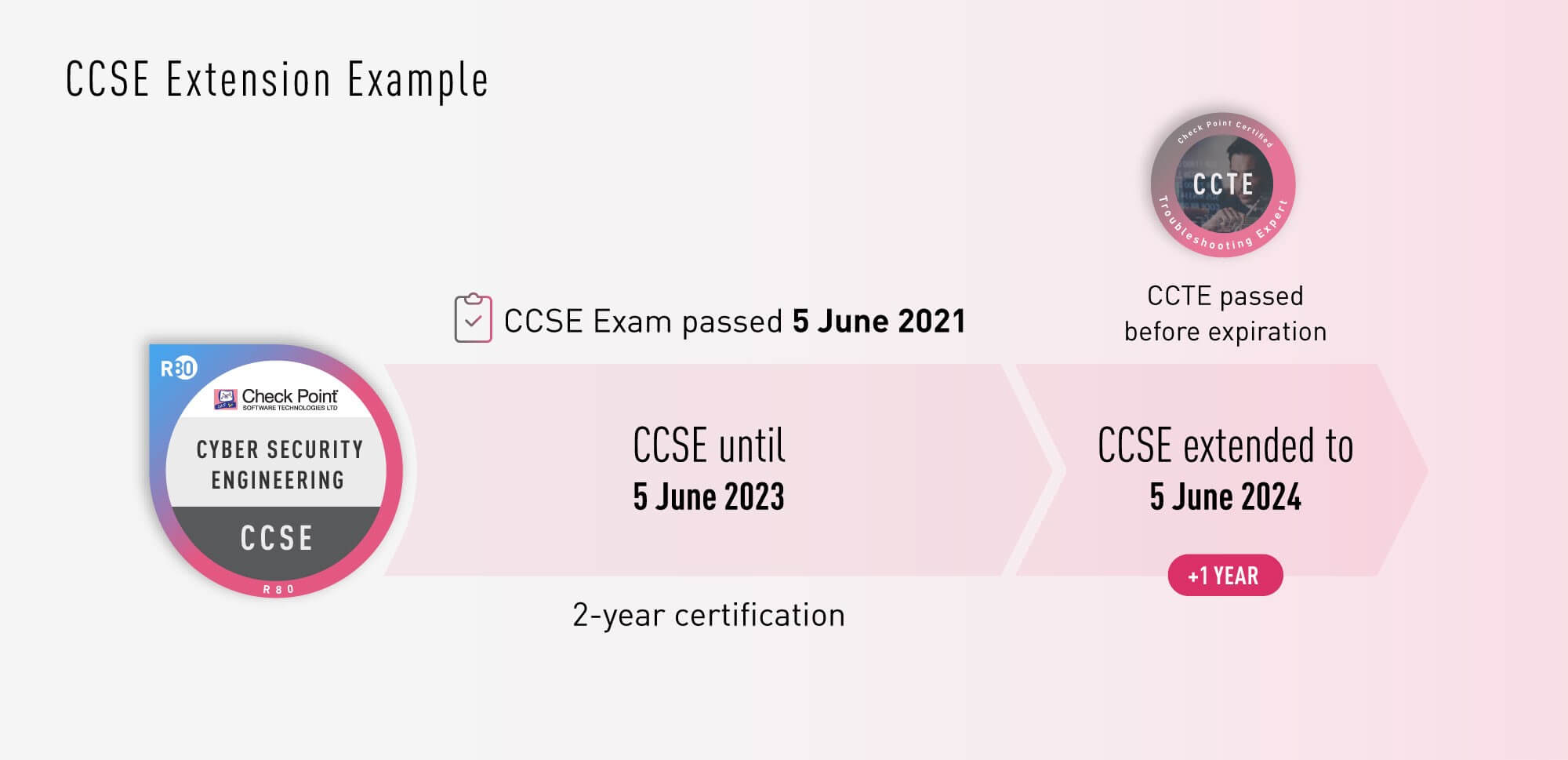 The program to take effect on 31-January 2021.
To read more, please visit:
https://training-certifications.checkpoint.com/#/