A complete end-to-end solution for all your IoT firmware security needs.
By Mor Ahuvia, Product Marketing Manager and Bob Bent, Technical Marketing Manager
To build connected devices that are 'secure by design' out-of-the-box, IoT manufacturers need to embed security into the device IoT firmware. By uncovering risks, hardening their IoT firmware and controlling access to their devices, device manufacturers gain a complete end-to-end IoT firmware security toolkit.
Why IoT Security Must Be Tighter
From consumer electronics to smart bulbs, elevators, networking and medical equipment, if you build IoT devices, the evolving threat landscape requires you to secure your devices out of the box to protect customers from cyber attacks.
Fueled by automation, anywhere connectivity and 5G networks, devices are connecting directly to the internet and cloud-based services, making tighter security that's built into the device imperative.
Firmware Security in Three Steps: Assess, Harden, Control
Check Point IoT Protect Firmware provides embedded device manufacturers with a complete end-to-end solution for all their firmware security needs.
From uncovering firmware security risks, to hardening their device with runtime protection, to managing their devices with granular policies, IoT makers gain the visibility, security and controls they need to offer customers highly-secure connected products.
By embedding security into connected devices and services, manufacturers of IoT devices can differentiate their offering, manage device security and build user confidence in an ever-evolving cyberphysical world.
Step #1 – Assessing Firmware Security Risk
Is Your IoT Device Secure? How Do You Know?
When it comes to firmware, the unknowns are many. From 3rd party supply chain components to weak communication protocols, to unpatched firmware and state-sponsored back doors, IoT makers have little visibility into embedded devices, unless they scan them for flaws.
Only recently, the US government banned certain cameras and surveillance equipment to protect organizations from cyber espionage
Another case in point involves a global consumer electronics manufacturer that through a security scan, discovered its firmware was communicating with unauthorized IP addresses outside the country.
By uncovering security flaws and fixing them ahead of mass production, IoT builders can avert these risks as well implications on liability and compliance with emerging IoT cyber security regulations.
You can sign up for a free firmware risk assessment here.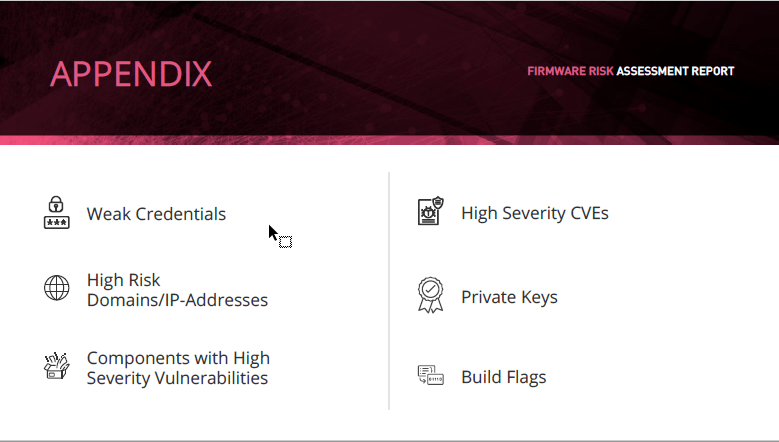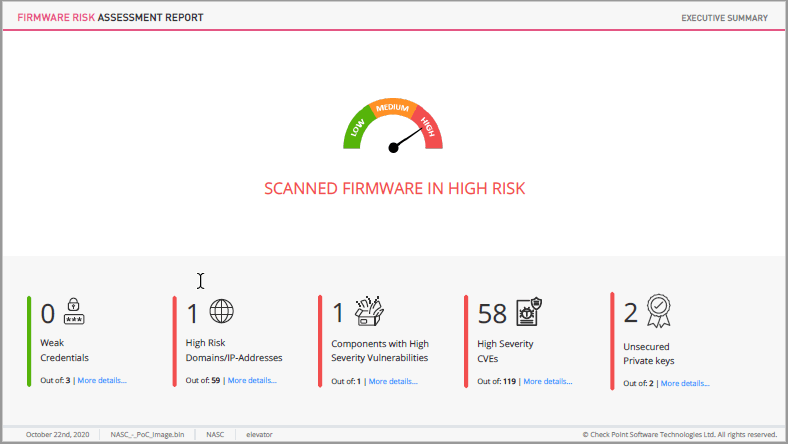 Step #2 – Hardening Your Device with Embedded Security
One problem with network-based IoT security protections is that the IoT device must communicate through the network security devices. With the advent of 5G, more IoT devices will be able to connect Direct-to-Internet and thus bypass any network security protections. These devices may still be vulnerable to internal design flaws, coding errors and zero-days. On-device IoT security solutions are the latest generation of IoT cyber protection and provide a more precise application of IoT threat defense.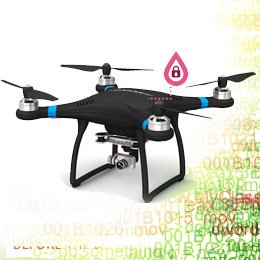 Based on cutting edge control flow integrity (CFI), on-device runtime protection monitors the device behavior, and checks whether it is behaving according to certain rules, blocking any deviations from expected behavior in real time as they occur. Advanced device attacks such as shell injections, memory corruption and control flow hijacking can thus be prevented.
Check Point IoT Protect Nano Agent is a lightweight agent installed on IoT firmware, providing IoT developers with on-device runtime protection against zero-day attacks, regardless of how or where their device is deployed. For an IoT Protect Nano Agent demo, sign up here.
Step #3 – Managing Policies at the IoT Device-Level
To ensure device integrity, device makers can support IoT devices throughout their lifetime through access control policies, software and settings updates, and data-driven services. Whether built for consumers or organizations, IoT manufacturers can define and enforce policies at the individual device level, supporting both internet-connected devices and devices operating in sensitive air-gapped environments.
Open management APIs enable tight integration with device makers current operational infrastructure. Plus with full monitoring, alerting and reporting, you can be notified of incidents and be audit-ready with complete SIEM-friendly logs.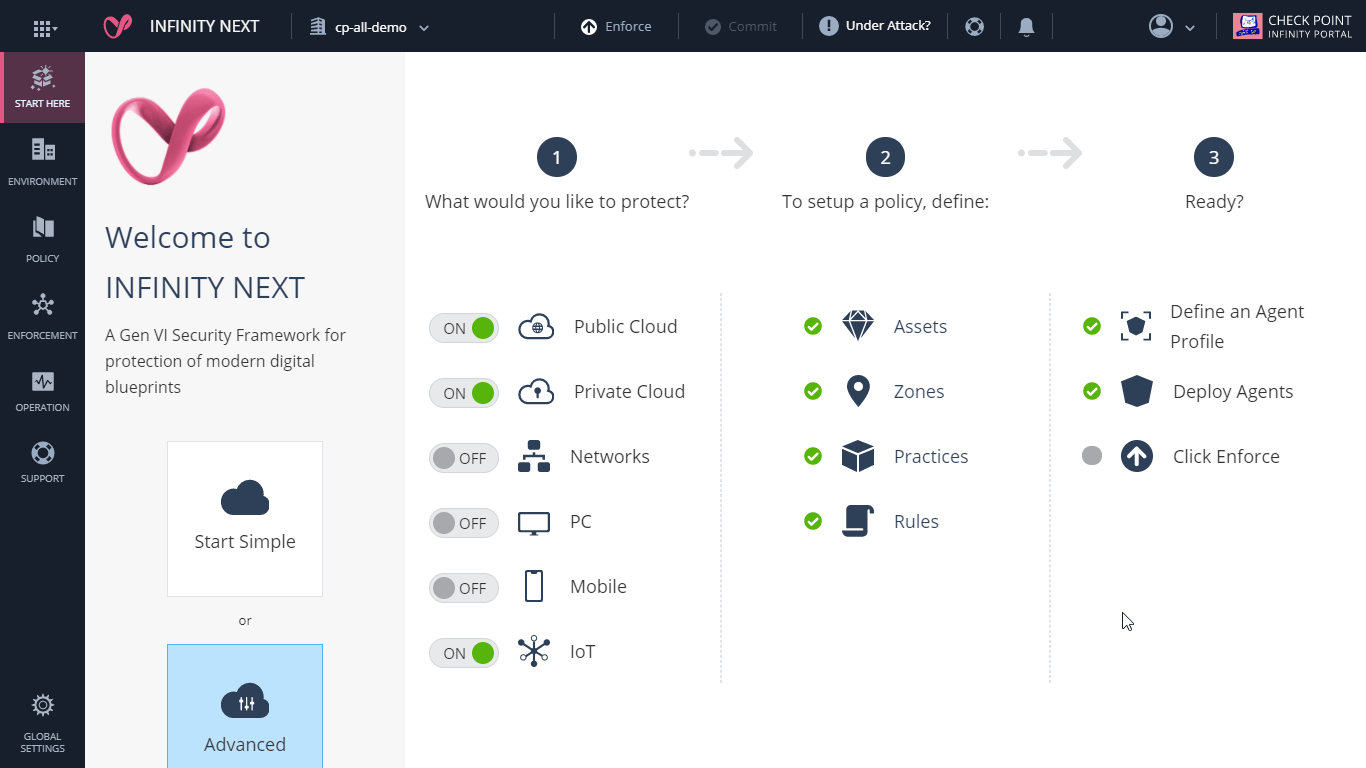 Explore IoT Device Security
By following the three-pronged approach detailed above, device makers and large scale deployers can gain the visibility, security and management capabilities they need to ensure their devices are protected from advanced attacks and malicious intent.
For more details, visit our product page or check out these resources: