By, Frank Rauch, Head of Worldwide Channels
Since its inception 27 years ago, Check Point has remained committed to the channel partner ecosystem. As a 100% channel driven organization, partnerships are at the centre of the company´s strategy. The two-tier distribution model enables Check Point to scale, provide value-added services and interact with a broad spectrum of enterprises on a global and granular level. Today Check Point is pleased to share that Canalys, one of the world-renowned technology channel analyst firm, has recognized Check Point as a 'Champion' in the in the EMEA & APAC Channel Leadership Matrix for 2020. This recognition highlights Check Point's continued focus on growth and supporting the channel partner ecosystem.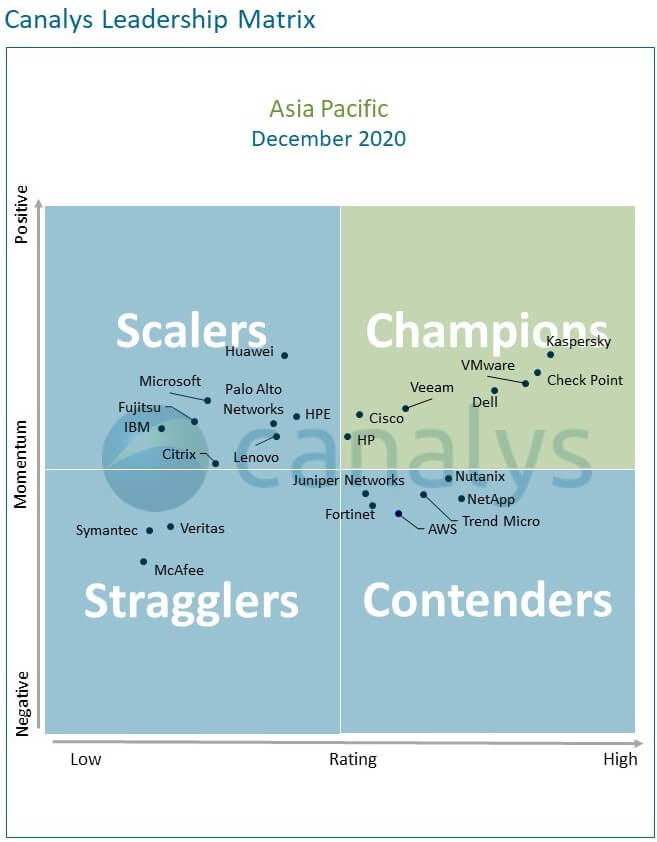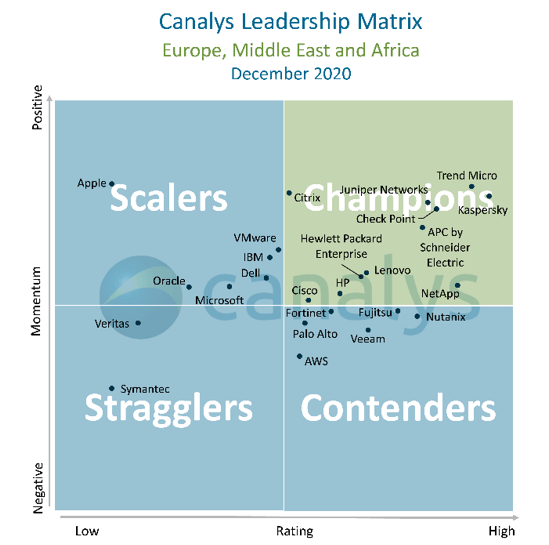 Rankings in the Leadership Matrix are based on partners' feedback and an independent vendor analysis conducted by Canalys analysts. This analysis benchmarks organizations' channel strategies, investments, execution and planned initiatives. In 2020, the Leadership Matrix also recognized vendors' achievements with supporting their partners' most urgent needs through the Covid-19 pandemic, including supply, communication, financial support and account management. Channel partners are asked to rate vendors across the 10 most important areas of channel management (such as ease of doing business, profitability, support, and marketing).
Check Point's 'Champion' status in the Canalys Leadership Matrix highlights the company's positive feedback from partners on its enhanced channel program that was introduced early in 2020. This achievement also highlights its close support for partners during the pandemic which enabled them adapt their marketing and customer engagement activities to the new normal.
Partners are key to Check Point's growth strategy. As the Leadership Martrix is based directly on partners' opinions, the Channel 'Champion' status is a testament to Check Point's ongoing commitment to partners and customers. It's particularly significant because of the unprecedented challenges organizations have faced throughout 2020.  Check Point is determined to deliver the best growth opportunities, support and rewards in the industry during the pandemic. This citation recognizes the hard work and accomplishments achieved by Check Point and its channel partners to create confidence and success that will continue to grow in 2021.
The full report for EMEA and APAC can be viewed, at no charge, no registration.