By, Amit Sharon, Head of Customer Community and Market Research
Check Point CloudGuard is helping thousands of customers crush the challenges of managing cloud security and support transformational initiatives across their organizations.
Protection That's Easy to Deploy, Integrate, and Manage
CloudGuard Posture Management is recognized in the G2 Leader quadrant for Cloud Data Security Software. Using CloudGuard Posture Management, customers are securing all of their assets and workloads in cloud-native environments, including AWS, Azure, Google Cloud, and Kubernetes.
A financial services company security manager describes how easy it was to get started and to integrate with their Kubernetes implementation. "We were able to put a standardized set of compliance practices up for the entire organization and apply them across cloud environments. We also gained more insight into the data flows of our cloud activities through [the product's] log data integration."
Powerful security posture assessment, misconfiguration detection, and best practice enforcement capabilities—together with ease of use—are winning high praise. Customers are checking security best practices and running compliance tests for multiple clouds on a single platform. An administrator for a large medical device company said, "If your organization leverages compliance frameworks, this is one the best tools out there. Compliance rulesets are extensive for AWS. They also cover Azure and GCP by NIST, PCI, GDPR, and others. The tool continuously monitors cloud accounts every hour."
In addition to helping ensure compliance, customers use CloudGuard Posture Management to deploy and enforce security best practices. A mid-market electronics company administrator said, "The ability to run continuous posture assessments ensures that our various teams are following best practices and company policy when working in the cloud. [We have] the ability to lock down security groups so that the security team is notified when new rules are created or existing rules are updated. We also can automatically roll back those changes if proper procedure is not followed."
Powerful Protection for Cloud Assets
Check Point CloudGuard Network Security protects assets—servers, VMs, and workloads—in private and public clouds against the most sophisticated threats.
With advanced threat protection, automated security capabilities, and unified security management Check Point CloudGuard Network Security simplifies cloud network security for companies of all sizes. Security teams can rest assured that their defenses are effective. CloudGuard delivers an industry-leading threat catch rate with 100% block rate, 100% malware prevention, 100% exploit resistance, and 0% false positives.
Whether deploying workloads in public cloud, private cloud, or environments relying on Network Function Virtualization (NFV), customers have consistently rated CloudGuard solutions in the G2 Leader quadrants for Cloud Data Security, with exceptional market presence in the G2Grid for Workload Protection Platforms.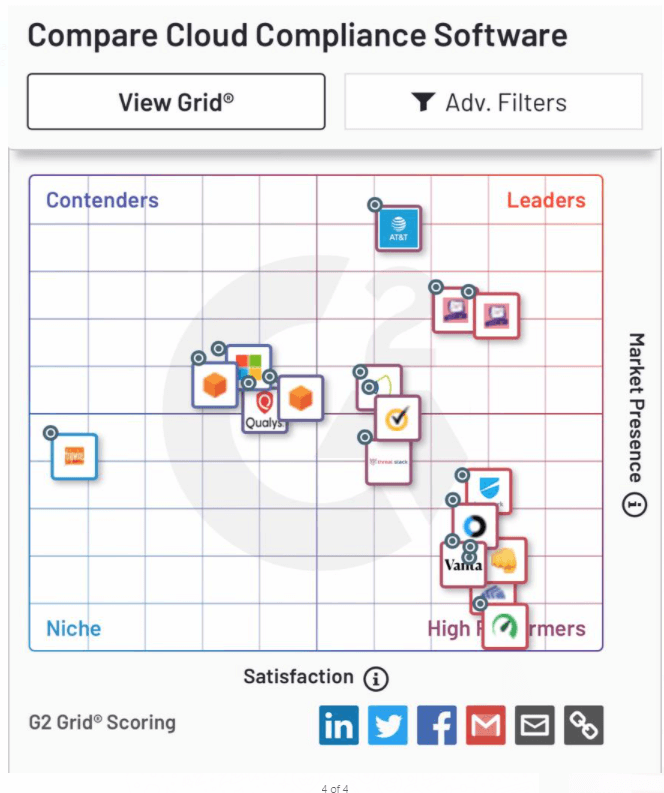 An ITSec consultant for a large bank said his favorite feature is "Automated security provisioning—the ability to dynamically insert the firewall and provision identity-based rules from Cisco APIC. It offers a fully automated process to bring up and tear down applications and security policies. CloudGuard eliminates the double work needed to be done by NetOps and SecOps teams for every new policy."
His sentiments are echoed by the security administrator at a mid-market company. "We needed reliable protection for our assets in the cloud, remote connectivity to our hosted applications in other data centers, and the ability to give our users remote access to all of these assets," said a security manager at a large enterprise. "We were doing this on premises with three clusters of firewalls. CloudGuard Network Security enables us to do this and more with one cluster. It's a huge cost savings for us."
Check Point customers have many more nice things to say about Check Point CloudGuard solutions. You can read them for yourself at G2. Or visit https://www.checkpoint.com/products/cloud-native-security/ to learn more about Check Point CloudGuard products and capabilities.