As the pandemic continues to cause uncertainty for many businesses, the adoption of a hybrid work model persists, remaining commonplace for many businesses regardless of size.
It is paramount for businesses to ensure that no matter where employees are located, they are safe and secure from cyber-attacks. Small and midsized businesses (SMBs) are challenged to operate safely with physical and virtual boundaries created by work-from-home business practices, as well as, in-office operations. SMBs also struggle with the expertise, manpower, and IT budget needed to address security threats successfully. It is an absolute must for SMBs to have guaranteed protection from every threat so that time and resources aren't wasted worrying about emerging threats like malware, phishing, ransomware, and more.
Check Point Software has designed a unique, comprehensive security solution suite specifically built for SMBs. The suite removes unnecessary obstacles associated with trying to make the right security decision. The SMB Security Suite delivers effective security in a series of simple and affordable security solutions that protect SMBs employees, networks, and data from cyber-attacks. Check Point Software has received various awards for the solutions that are included in the SMB Security Suite, including the 2021 CRN Tech Innovators Award for Check Point Quantum Spark, as well as being named a 'Major Player' in both the 2021 IDC MarketScape Report for Enterprises & the 2021 IDC MarketScape report for SMBs.
What's included in the suite?

At the heart of the suite, is Quantum Spark, our lineup of Next Generation Firewalls for small and medium size businesses. Quantum Spark powers the SMB Security Suite, featuring best-in-class threat protection, is easy to deploy and manage, and integrates communication and security into an "all in one" security gateway.
Additionally, you get Harmony Email & Collaboration, which offers complete protection for your cloud email and collaboration applications. For examples, with this solution, you can protect against malicious activities like Phishing, Malware, Data Loss, and Account Takeovers.
You'll also receive Harmony Endpoint & Harmony Mobile, providing complete protection at the highest security level, avoiding security breaches and data compromise for all endpoints and mobile devices.
There are four different packaging options that are perfect for SMBs depending on their company size and security needs; including packages of 10, 25, 50, and 100 users all for a simple monthly price point. This is also a huge benefit to our partners, as it allows them to align their income from customers with the cost of security services.
What do our customers say? Our Customers Are Happy with Check Point!

For more than 10 years, Harbers ICT has helped small and medium-sized businesses (SMBs) succeed and grow through leading-edge networking and security technology. The company offers end-to-end cloud, hosting, and security services. Harbers ICT is also a Check Point SMB Partner, protecting customers' networks, workstations, cloud environments, mobile devices, and SaaS solutions against the latest cyber-attacks.
As SMBs in the Netherlands increasingly look to cloud solutions to support growth and agility, Harbers ICT has been an experienced, trusted partner. In 2017, Harbers ICT became the first certified Check Point SMB Partner, positioning them ideally to help SMB customers expand their security coverage when the pandemic arrive. Protecting the business perimeter was no longer enough. With employees working from home, SMBs now needed to defend employees, employee and company devices, and data against cyber threats. The Harbers ICT 24x7Secure service provides that essential protection.
Harbers decided to go with Check Point for its 'security first' approach. "Check Point enables us to easily offer advanced security services across customers' network, devices, and users—including remote workforces and varied mobile devices—from a single, consolidated architecture," said Emiel Harbers, Director 24x7Secure, Harbers ICT. Harbers is currently using the solutions outlined in this blog – Check Point Quantum Spark, Check Point Harmony Endpoint, Check Point Harmony Email & Office, and Check Point Harmony Mobile.
The Three Pillars of SMB Success

Check Point's SMB Security Suite is built on a foundation of three key principles: Threat Protection, Simple Deployment & Management, and "All-in-One" Integration & Communication. The suite includes the most essential security products and services for a single price point, removing headaches when trying to compare competition. First, on the list is Quantum Spark, our Next Generation Firewalls for SMBs that provides enterprise-grade network security, various integration and communication capabilities, coupled with easy deployment and management. Second, is our Harmony Email & Collaboration Security Suite which offers complete protection for Microsoft 365 and all of your collaboration and file-sharing applications. Third, is our Harmony Endpoint product that provides comprehensive endpoint protection, securing organizations and the remote workforce from today's complex threat landscape. And finally, our Harmony Mobile security solution built to deliver protection for mobile workforces. Having such a full-proof solution specifically tailored to meet the needs of an SMB can be the deciding factor of whether or not an SMB will be successful.
Quantum Spark
The Quantum Spark Next Generation Firewalls for SMBs, feature best-in-class threat protection, are easy to deploy and manage, and integrate communication and security into an "all in one" security gateway solution. Quantum Spark offers up to 2Gbps threat prevention performance leveraging the brain behind Check Point's Power – ThreatCloud – for accurate prevention against the most advanced attacks. The most common attacks on SMBs include malware, phishing, and ransomware. Quantum Spark can take care of all of those threats and more!
Quantum Spark also offers out-of-the-box Zero Touch provisioning, a simple mobile app for threat mitigation on the go, and easy-to-use management and reporting. It combines security and optimized internet connectivity; Wi-Fi, GbE, VDSL, &4G LTE, as well as performance based routing. With a complete lineup of Quantum Spark Next Generation Firewalls, threat prevention is optimized to fit the need of any small and midsized businesses.
Check Point Harmony Email & Collaboration
The Check Point Harmony Email & Collaboration solution set is your secret weapon for complete protection over all of your cloud emails and collaboration/file-sharing applications. This suite is an API-based solution that catches cyber-attacks before they even have a chance to infiltrate. In fact, Check Point Harmony Email has a 99.2% reduction in phishing attacks reaching the inbox. And blocs 30% more than cloud native security.
Check Point Harmony Email & Collaboration Security Suite can:
Block advanced phishing, malware, and ransomware attacks even before they hit the inbox
Protect sensitive business data (DLP) from leaving the organization
Prevent account takeover and keeps your users safe
Secure all lines of business communication, including Slack and Teams
Implement API, machine learning and AI for email security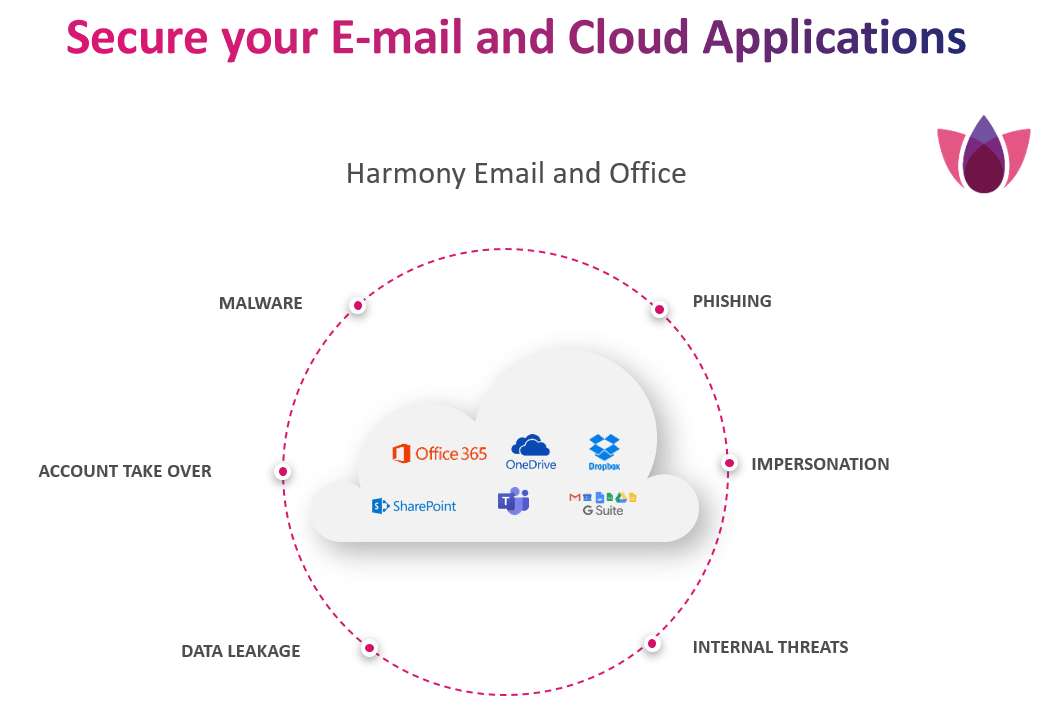 Check Point Harmony Endpoint & Mobile
Today more than ever, given how the pandemic has impacted workforce practices, endpoint and mobile security has never been more important in its role to protect SMBs against cyber-attacks and to enable their remote workforces.
Check Point Harmony Endpoint is a complete endpoint & EDR security solution that protects any endpoint by preventing the most imminent threats such as ransomware, phishing or drive-by malware, and quickly minimizing breach impact with autonomous detection and response capabilities. It remediates, exposes, and allows for a fast and efficient investigation of threats and incidents. It is simply the most comprehensive endpoint security solution on the market.
Check Point Harmony Mobile delivers protection for SMBs mobile workforce across all attack vectors: apps, network, and OS. Application protection is key to prevent malware from infiltrating employees' devices by detecting and blocking malicious apps in real time. The solutions also take advantage of Check Point's industry-leading network security technologies to mobile devices, providing SMBs with a broad range of network security capabilities. When it comes to OS & device protection, Check Point's solutions ensure that the devices are not exposed to compromise with real-time risk assessments detecting attacks, vulnerabilities, configuration changes, and advanced rooting and jailbreaking.
If you would like to learn more about these products, get our most recent report where Check Point Software was named a "Worldwide Major Player in Modern Endpoint Security," in the 2021 IDC MarketScape for Enterprises & SMBs.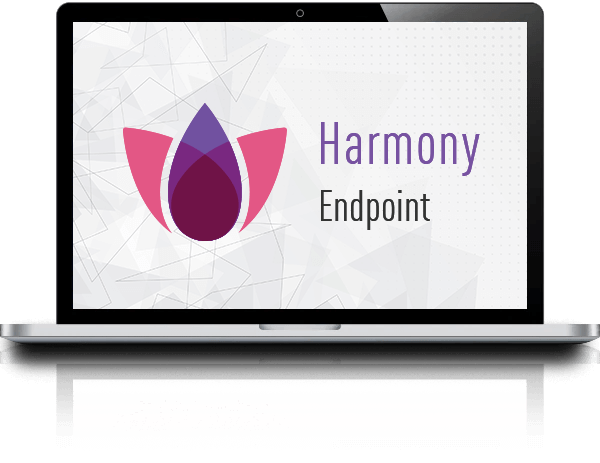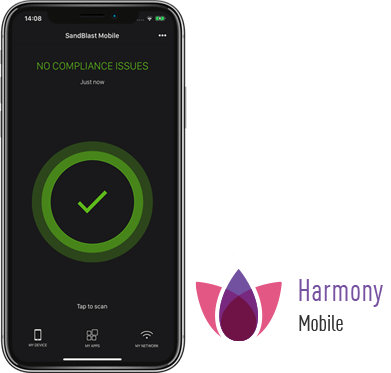 For more information on how you can get started with Check Point Software's new SMB Security Suite, contact your account rep today, or head to our web pages below to learn more about each product in more detail:
Harmony Email & Collaboration Security Suite