By Alon Bar, Product Marketing Manager
It's no secret that leveraging Internet of Things (IoT) devices across bank facilities delivers productivity benefits. However, these same IoT devices can also possibly expose banks to new cyber threats. A "Big 4" US bank can easily have more than 1 million IoT devices on its network. Many of these IoT devices can be unpatched and, in many cases, exist invisibly throughout the network. Banks today must have the ability to protect against IoT network threats. From IP cameras and smart buildings to access devices and printers, they must protect their infrastructure against IoT network cyberattacks and identify and protect all IoT devices on the bank network.
Unfortunately, connecting IoT devices to the network naturally extend the attack surface. This is because it provides additional entry points for hackers, which may result in unauthorized access to and from IoT, lateral movement, lead to a significant data breach, as well as damage the bank's reputation and customers' privacy and security.
Securing a bank's IoT devices to protect the network from attacks is a great challenge for many, requiring the ability to:
Identify and map every IoT device connected to the network
Apply and manage multiple and complex IoT profiles/policies
Protect and manage the network and all IoT assets.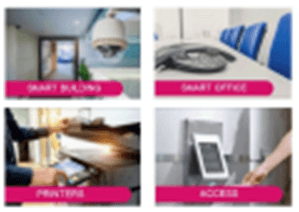 This blog will present a real-life use case of a North American bank, their challenges, and the solution they leveraged to overcome the challenge and boost their security posture.
Watch the Cybersecurity for Banks webinar on-demand.
Customer story: North American bank protected its IoT environment in a short time while investing minimum effort
The bank's business need was to secure their general purpose IoT devices and have complete visibility and risk information of "everything" connected to their network.
The bank chose a unified solution by Check Point and a partner. The partner part provides the devices' discovery and risk information, while Check Point provides Zero Trust Network Access (ZTNA) and threat prevention to protect the environment.
The main benefits of the solution for the bank are the strong integration between the partners. Check Point allows them to protect their environment in minutes while investing the minimum effort. The system creates all the devices as dynamic objects at the Check Point management solution and offers recommended policies based on device behavior.
Solution for securing the bank IoT devices to protect the network from attacks
Fortunately, Check Point provides the perfect solution to overcome such a challenge, transforming what would be a challenging project into a much simpler and cost-efficient project. Check Point Quantum IoT Protect's main benefits include: 
Advanced Discovery and Risk Analysis engine
An ongoing automated process identifies and maps all IoT devices in the bank's network, assesses device risk, and provides complete visibility into the bank's IoT assets.
Seamless Profiling
Provides autonomous zero-trust segmentation access-control policies, which are deployed automatically across the bank's IoT devices. The solution uses AI and behavioral learning-based analysis, providing a high level of policy granularity: based on destinations, applications, and commands.
Real-Time Threat Prevention
Provides virtual patching and activates protection against the bank's device exploits. The solution blocks known and zero-day attacks, continuously updated through Check Point ThreatCloud.
Quantum IoT Protect Identifies any IoT device on the bank network and assesses its risk, prevents unauthorized access to and from IoT devices with zero-trust segmentation, and blocks IoT malicious intents with industry-leading threat prevention security services and 300+ IPS signatures.

Watch the Cybersecurity for Banks webinar on-demand.

In conclusion
Check Point enables banks to provide advanced digital services to their customers with the highest level of security to their network, cloud, users, and access, with Check Point Quantum, CloudGuard, Harmony, and Infinity products.
By adopting a consolidated security approach with the Check Point Infinity architecture and services, banks gain preemptive protection against advanced fifth-generation attacks while achieving a 50% increase in operational efficiency and a 20% reduction in security costs.
Check Point's broad cybersecurity offering of solutions and services has enabled 6,500 financial institutions around the world to overcome their toughest challenges today.
To learn more about how Check Point is helping banks deliver superior digital experiences while assuring security and compliance, we invite you to watch the webinar on-demand and contact us.
To read the previous blogs in this series:
Blog 1 – Banks' top 8 cyber security challenges and how to overcome them.
Blog 2 – Securing growing data centers and high-frequency trading platforms
Blog 3 – Assuring a secure & compliant cloud migration
Blog 4 – Simplifying compliance and the complexity of security operations
Blog 5 – Securing advanced e-Banking services
Blog 6 – How Global Banks enable the secure remote workforce