After all the data sheets, trade show presentations, and product websites, how do you validate that your network firewall is the most effective at blocking malware, phishing and other attacks, versus other brands?
One of the best ways is to have your firewall tested alongside multiple other top enterprise firewalls using exactly the same broad spectrum of attack conditions for all vendors' solutions.
That's exactly what took place recently.  Miercom, a leading independent test and validation organization, tested the security effectiveness of the industry's top four enterprise firewall vendors. Miercom challenged all four vendor solutions with the same wide range of malware, phishing and attack vectors.
Key Result: Check Point led in all categories by achieving a 99.7% malware block rate, 99.9% phishing prevention rate, and ultra-low 0.1% False Positive Detection rate.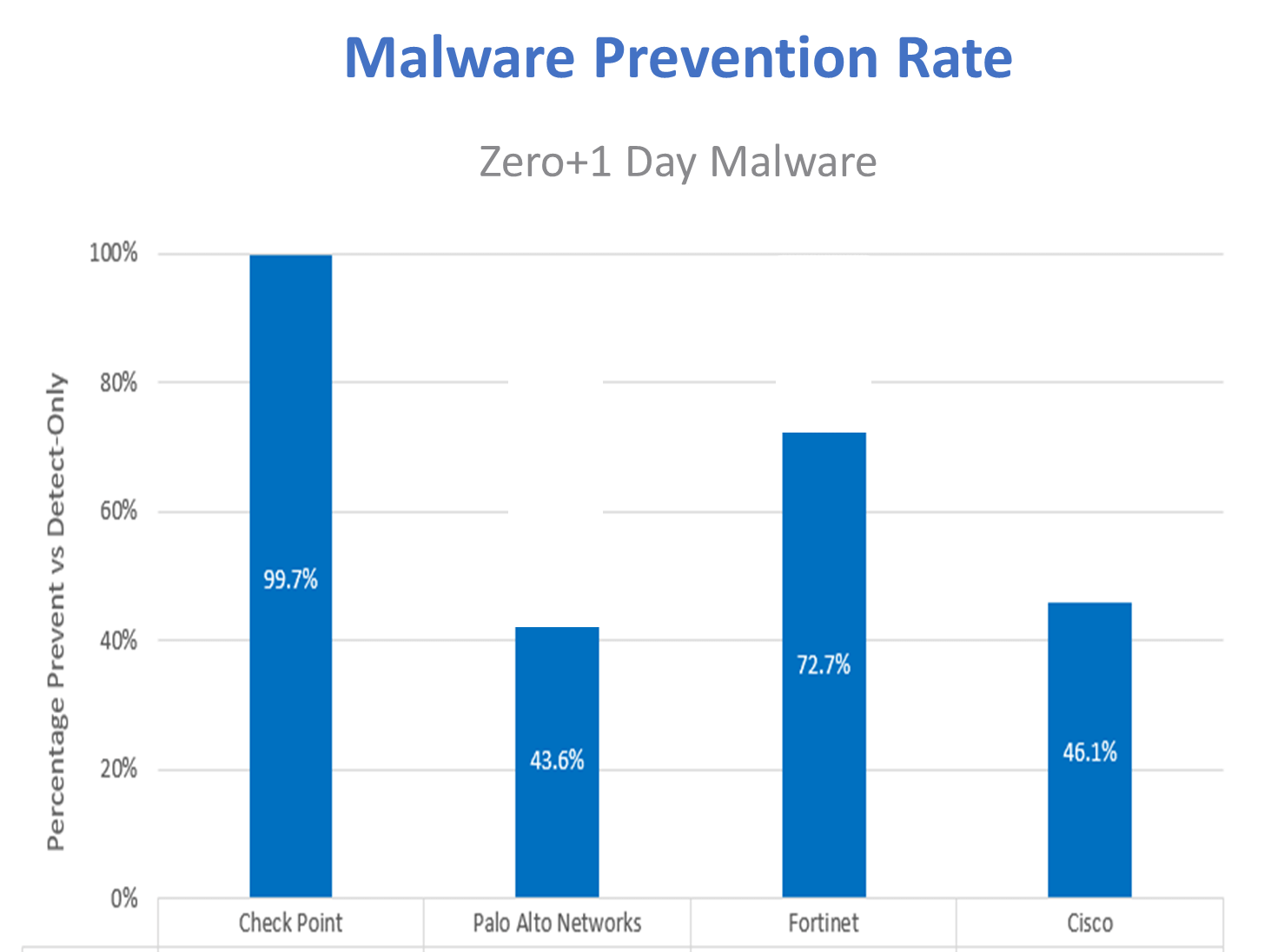 The First 24 hours is the most important time to block an attack. Check Point's superior results were immediately observed in the first 24 hours, blocking Zero+1 Day Malware more effectively than any other vendor by a large margin.  Zero+1 Day means that the malware that was only seen and logged for the first time within the past 24 hours by industry leading repositories like VirusTotal.
The Miercom NGFW Benchmark 2023 report provides an extensive comparison of the top four enterprise firewall solutions.  Find out how Check Point led in all categories. Learn how the next nearest competitors, Palo Alto Networks, Cisco, and Fortinet ranked by comparison.
You will be surprised by the competitive results.