Check Point Mind is pleased to announce the availability of a special new advanced-level training course – Gateway Performance Optimization.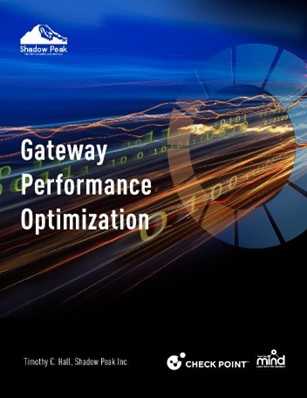 Developed and instructed exclusively by Timothy C. Hall, CheckMates Champion and author of the infamous book Max Power 2020: Check Point Firewall Performance Optimization, this course provides everything you need to know about optimizing your Check Point Security gateways for ultimate performance.
During this two-day course, Timothy will share real-world optimization strategies which will yield noticeable improvements in the performance of your gateways. In addition, you will receive a more profound understanding of how to optimize Check Point features such as CoreXL, SecureXL, Multi-Queue, HTTPS Inspection, Hyperflow, and more through a series of in-depth break/fix lab exercises.
Don't hesitate to take advantage of this special new course offering delivered by CheckMates' 2022 Member of the Year and start getting the most out of your Check Point Security Gateway. Class sessions and seats are limited. Register today!
Course Prerequisites: CCSE certification plus 3 years of Check Point production experience OR Minimum 5 years of Check Point production experience with SecureXL/ CoreXL knowledge.
* Current course sessions available in the North America region – GMT-7 time zone