Research by: Oren Koren and Hadar Waldman
The long night has finally ended. Game of Thrones fans can finally come in from the cold and, like a starving dragon, start devouring the latest and final season of the massively popular TV show. But unlike the fantasy series, what is far more real is the plethora of phishing scams facing enthusiasts.
While there have been many such deceptions, from malware via pirate torrent sites to phishing scams, Check Point Research recently came across the latest in this line of malicious activities bent on taking advantage of unsuspecting fans. Below is an example of such a site that uses the official branding of the show that poses as a legitimate competition for fans to win a special gift pack of GoT merchandise. There is however, no such prize and the site instead collects as many email and mobile phone details as possible that could possibly be used in future spamming campaign.
Fig 1: example of Game of Thrones phishing site – gameofthronesratings[.]com
Another example, that aims to dishonestly collect credit card details of users by posing as an official Game of Thrones merchandise store, can be seen below.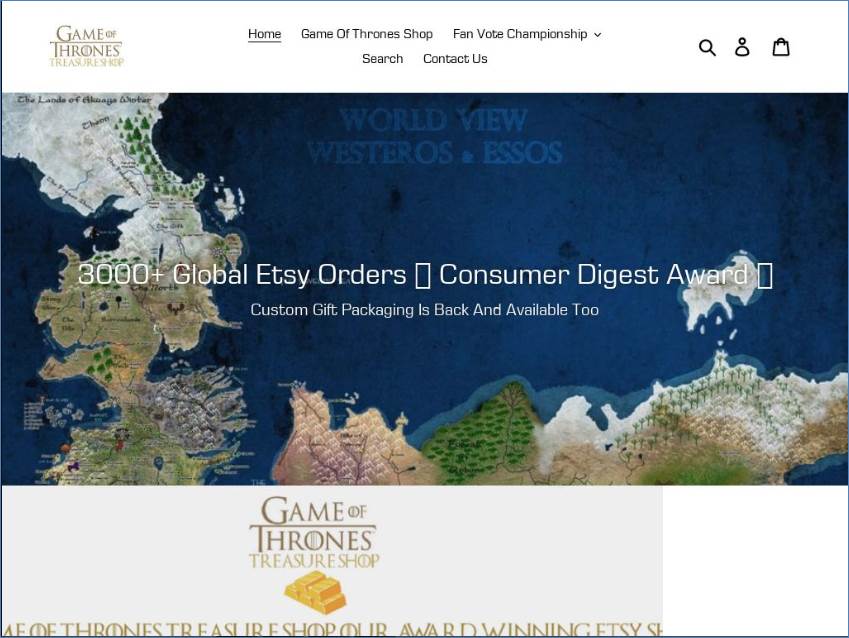 Fig 2: example of a site disguised as Game of Thrones official online store – gameofthronesofficalshop[.]com
While many may claim to be able to tell the difference between a real site and a fake site, the use of well recognized and trusted brands, like Game of Thrones, is the preferred method for encouraging the user that the impersonated email or website is trustworthy.
Understanding the Threat
The websites we observed using the Game of Thrones brand could be split into two main categories- Legitimate or fraudulent websites. While both categories use the popularity of the brand to lure users in, their motivations are different. The legitimate websites include fan pages, online games or small shopping sites, looking for potential customers or new community members, as seen below.
Fig 3: gameofthronesgifts[.]com (a shopping site)                                          Fig 4: gameofthronesgifts[.]com (a fan site)
The fraudulent websites on the other hand, exploit the popularity of the brand to display ads, acquire personal information or convince the user to install an unwanted program.
These fraudulent websites mostly include sites requesting personal information for marketing opportunities, and fake streaming sites, requesting the user to download a browser add-on and provide personal information, while no streaming content is displayed at the end of the process.
How ThreatGuard Can Help
Check Point's Innovation Accelerator is working on a new Threat Intelligence platform called ThreatGuard, so we wanted to test it out.
ThreatGuard, which is developed as SaaS, scans an organization's assets on the web and notifies its users when threats such as lookalike domains, leaked accounts and credentials, CVEs and open risky ports are detected. In the examples provided above, to find sites exploiting the popularity of Game of Thrones, we used the lookalike domains functionality.
ThreatGuard allowed us to locate lookalike domains in a very short amount of time and focus our research on the deeper threat analysis. We initially added a 'gameofthrones' query into ThreatGuard and got tens of results. After expanding the search to more common words related to the Game of Thrones series, such as names of characters and known quotes, we found a lot of other related domains.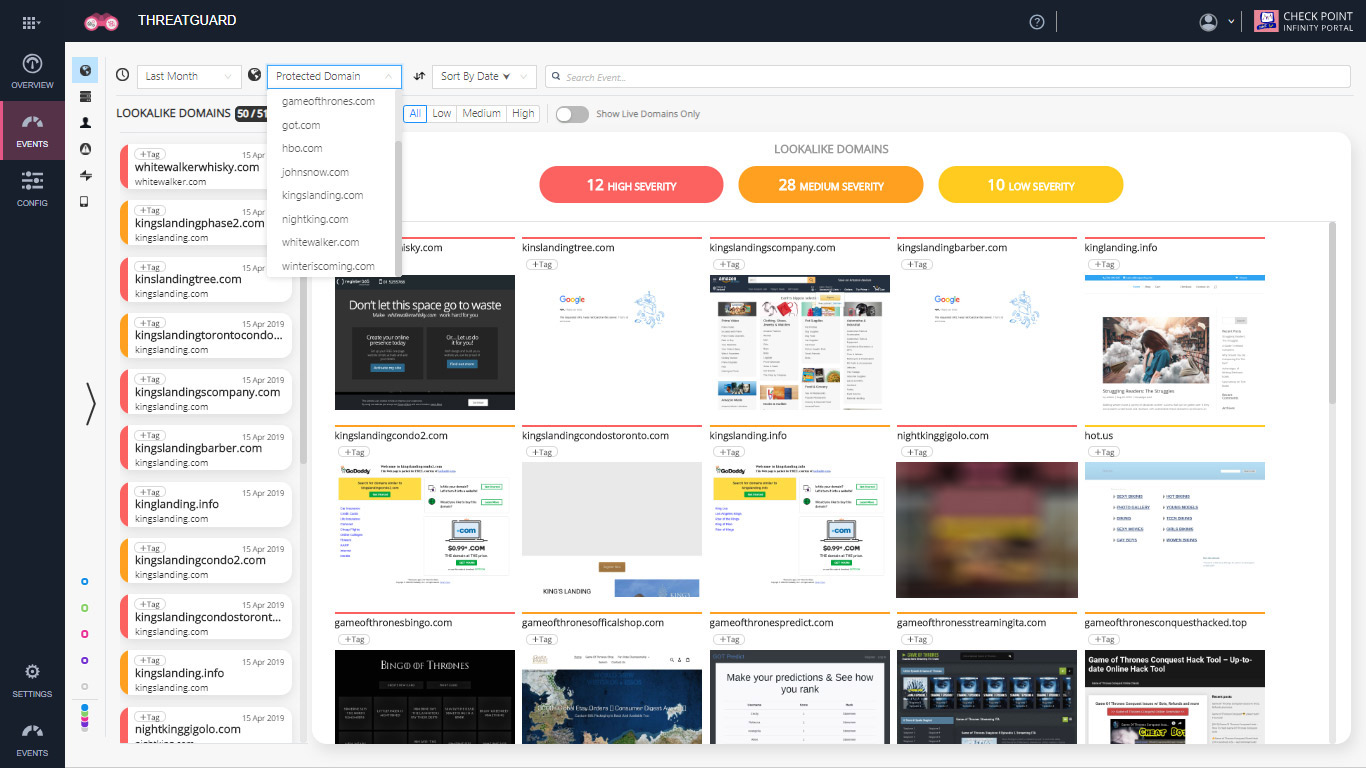 Fig 8: The ThreatGuard main dashboard
ThreatGuard also allowed us to focus our research on a specific word, the severity of the domain, live domains and more. For domains that were deemed more interesting, we conducted safe browsing, embedded via the ThreatGuard solution and inspected the history of the domain. This allowed us to inspect the suspicious domains without harming our hosts and understanding more about the domain we investigated. When we found a malicious domain, we automatically asked for it to be taken down by the domain registrar.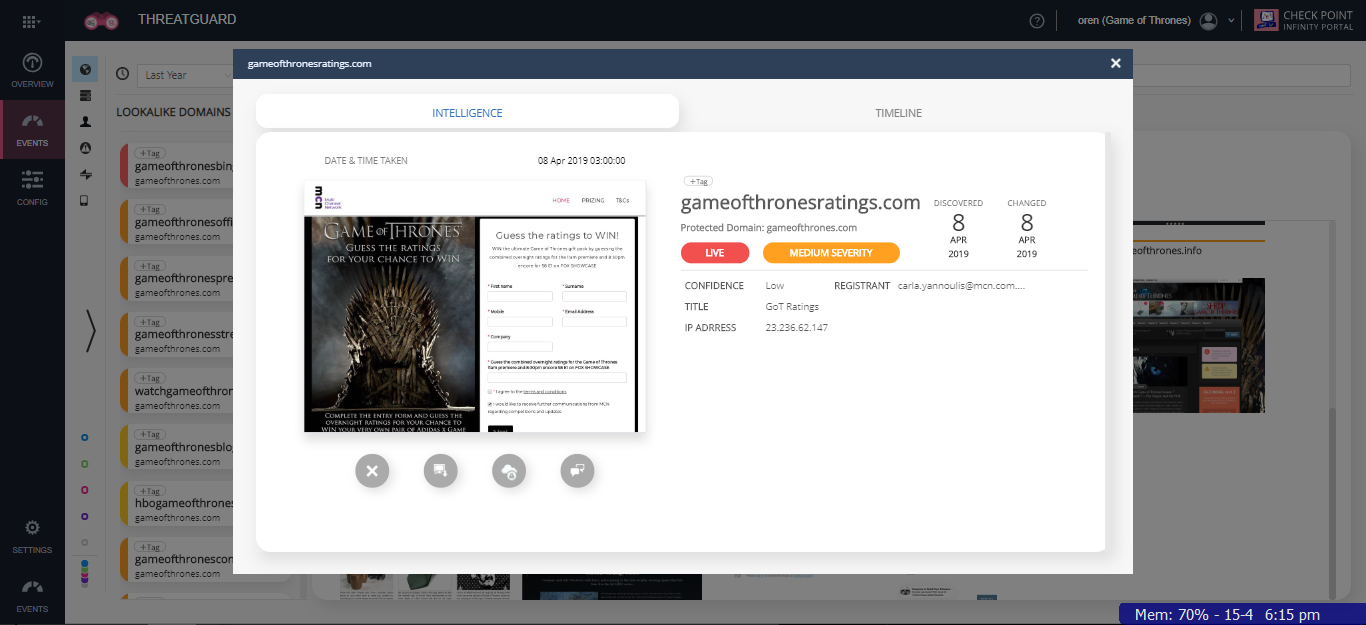 Fig 9: Focus on a specific lookalike domain
Fig 10: take down the domain by contacting the domain registrar and update all of the major web browsers
How to Avoid Being a Phishing Victim
There are ways, of course, to prevent being the next victim of a phishing attack. These include:
Be sure of what you're clicking on. Whether its a web or email link, if it comes from an unknown source or looks suspicious, err on the side of caution and don't click it. Placing your cursor over links that you are unsure of will tell you if they lead to where you're expecting.
Looks out for the green lock icon in your browser and ensure the site URL starts with 'https'. This tells you its secure and trusted.
Check the site's domain name is the site you are expecting to visit and trust. If it is not then you could be about to become the next victim of a phishing scam.
Make sure you have an advanced threat prevention solution such as Check Point's SandBlast Agent zero-phishing protection
The full list of sites found by Check Point to use the Game of Thrones brand, based on our analyst's categorization can be found below:
Malicious:
gameofthrones\.pro
Fraud:
gameofthronesgamer\.com
gameofthronesof\.com
gameofthronesseason8online\.net
gameofthronessaison8stream\.com
gameofthronesratings\.com
gameofthronesconquesthacked\.top
Inactive:
gameofthrones-live\.com
gameofthronescast\.com
gameofthronesbingo\.com
gameofthronesfinale\.shop
gameofthronesseason6-online\.com
gameofthronesstudiotours\.com
gameofthronesslotscasino\.com
gameofthroneslegacytours\.com
gameofthronesseason7livestreaming\.com
gameofthronescollectibles\.com
gameofthronesseason7watchonline\.com
watchgameofthronesepisodes\.com
Streaming:
Gameofthroness\.club
Watchgameofthrones\.info
Gameofthronesstreamingita\.com
Shopping:
gameofthronesil\.com
gameofthroneszone\.com
gameofthronesneon\.com
gameofthronesgifts\.com
gameofthronescastle\.com
gameofthronesfandom\.com
shopatgameofthrones\.com
idolovegameofthrones\.com
gameofthronesapparel\.com
thegameofthronesparty\.com
gameofthroneskeychains\.com
gameofthronesofficalshop\.com
gameofthronestreasureshop\.com
Gaming:
realgameofthrones\.com
officialgameofthrones\.com
Blog/News:
gameofthronesblog\.com
gameofthroneseason8episodes\.com
gameofthronesseason8hbo\.com
hbogameofthronesseason7\.net
gameofthronespredict\.com