If LeBron James didn't play basketball, he'd be just as menacing as a cyber-hacker.
And if Stephen Curry wasn't shooting three-pointers before he turned three years old, he'd be just as effective at Check Point as he is as a point guard.
The NBA Finals are on, and for the fourth consecutive year, the Golden State Warriors are playing LeBron James's Cleveland Cavaliers for a shot at professional basketball's highest honor: an NBA championship.
And if you tune in, you'll see some of the most dazzling feats of athleticism on the planet.
You'll see impossible shots, arced in from halfway across the court with perfect accuracy. You'll see hyper-precise passes whipped around at warp speed, gravity defying slam dunks, and, most importantly, you'll see the cyber-defense blueprint for thwarting fifth-generation cyber-attacks.
The game has undergone a revolution.
In 2018, basketball is about more than just passing, scoring, and defense. It's also about advanced, unified threat prevention. If you can defend LeBron, you can defend WannaCry.
The NBA teams that are still running isolated, disparate schemes are much like the 97 percent of organizations who haven't adapted to modern cyber-attacks: they've set themselves up for failure.
Nowadays, malware is bigger, faster, and smarter than before. LeBron James is attacking your organization's systems every day, yet only three percent of companies are channeling the Golden State Warriors and actually defeating these threats.
LeBron James: The Fifth-Gen Malware of the NBA
Scientists in a lab wouldn't have the ability or budget to engineer a better basketball player than 6-foot-8, 270-pound LeBron James.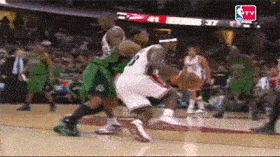 At age 33, going on his 15th season, he's only getting better.
He can guard all five positions – he's faster than your fastest guard and stronger than your biggest center. Ask him about a game that happened years ago, and he can recite to you where each of the ten players on the floor were and what they were doing on specific plays. Each one of his world-class physical and mental gifts could propel an athlete to superstardom on their own.
When you put all that together, you get a singular force that brought his team to the NBA Finals for eight straight years, leading in every statistical category for all the players on the court.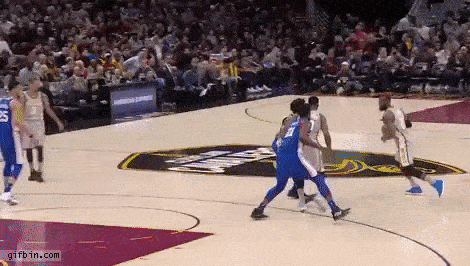 LeBron's versatility, talent, and longevity of dominance are completely unprecedented in the sport of basketball, inspiring cyber-attackers to take after his formula.
Modern cyber threats are as versatile, powerful, and prolific as LeBron James. Today, in the fifth generation of attacks, cyber threats bring a LeBron-esque versatility as they attack multiple vectors. They will first try to infect your cloud, and if that doesn't work, they'll switch to attacking your mobile, your endpoint, your network – relentlessly attacking different vectors until the malware breaks through, because Gen V malware can do it all.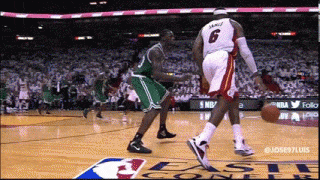 By using hacking tools stolen from government agencies, fifth-generation attacks bring LeBron-like firepower. The WannaCry and NotPetya attacks, for example, were powered by exploits stolen from the NSA in the infamous Vault 7 hacking leak. Cyber-criminals nowadays have access to the same tools that the CIA use for their digital espionage, and their resulting malware is overwhelmingly powerful.
And finally, we're seeing cyber-attacks take center stage in warfare and crime. Cyber-attacks are shutting down entire countries, causing billions of dollars in damage, and can spread through continents at a time. With more power and more avenues than ever before, cyber-criminals have adjusted their sights upwards, emulating LeBron James in their ambitions and results.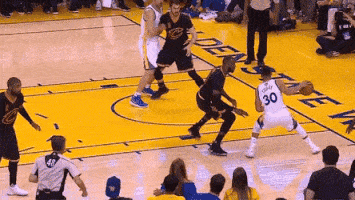 Taking on a singular force like fifth-generation malware requires nothing short of the most cohesive, innovative, and intelligent team to ever play the game. The Golden State Warriors have already beat LeBron twice in the NBA finals – and they have the blueprint to beating back these fifth-generation cyber attacks.
Stay tuned for the next article on Friday.